Natural Psilocybin Medicines and Training Hit the Market
Press Release
•
updated: Jan 27, 2020
OLP is dedicated to natural psilocybin medicines and to clinical training in their use. OLP is the first company to commercially offer laboratory-confirmed, exact dosages of natural psilocybin medicines. OLP is unique in the research world in that its labs focus on making psilocybin testing affordable. Cheap, accurate testing also supports sustainable, community-based mushroom cultivation. Through its partnership with Jamaica Medicinal Mushrooms, OLP supports other companies researching natural psilocybin for clinical use.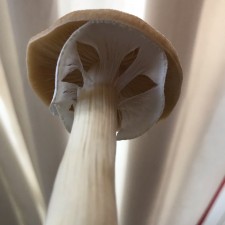 OAKLAND, Calif., January 23, 2020 (Newswire.com) - ​​In the last two decades, the party drugs of the 1960s and beyond - LSD, ecstasy, and magic mushrooms among them - have been returning to their roots as psychiatric drugs. Since psilocybin was awarded "breakthrough therapy" status by the US Food and Drug Administration in 2018, drug development has been proceeding at a feverish pitch. The latest entry, OLP Therapeutics, an Oakland, California startup, is releasing its first product line: natural, unaltered psilocybin mushroom medicines with exact, standardized quantities of active ingredients.
OLP's products are hitting the market in February in Jamaican medical settings, whereas synthetic products are years away from becoming commercially available. OLP is additionally offering trainings for therapists in the medicine's use. Key to OLP's success has been advances in the use of chromatography to cheaply test mushrooms.
OLP has formed a joint venture, Jamaica Medicinal Mushrooms, with a group of Jamaican mushroom cultivators led by Pauline Smith. Smith has a decade of experience in community empowerment and anti-poverty initiatives focused on gourmet and medicinal mushroom cultivation. This partnership ensures local Jamaican communities and farmers will benefit from the exploding international interest in psilocybin mushroom therapies.
The founders of OLP, James Keim, James McConchie, and Reggie Harris met during the successful grassroots movement to decriminalize entheogenic plant medicines in Oakland. They and their scientists share a commitment to community empowerment and access to safe, natural psilocybin medicines.
McConchie explains, "We are committed to honoring people over profit while bringing natural psilocybin medicine to the world. Our proprietary process creates safe, reliably standardized doses for therapeutic applications without altering the natural healing compounds nature has provided."
Keim, a psychotherapist and coauthor of the book, The Violence of Men, notes "The FDA's breakthrough therapy designation indicates psilocybin might be 'substantially' better than existing drugs. Research also indicates it is less toxic than aspirin and existing antidepressants. Given that one of the most common means of attempted suicide is psychiatric medication, we hope this safety difference translates to a significantly lower suicide rate."
"Psilocybin even makes therapy more interesting for the clinician," Keim adds. "Clients are much more profound and engaging after taking psilocybin. I found that my clients with PTSD and addictions can make more progress in a session or two than they can make in years of our conventional therapy. Psilocybin sessions also require a more present and engaged therapist, and it's making us better clinicians for this reason."
Media Contact:
James Keim, CEO
Phone: (510) 693-3914
Email: James@OLPtherapeutics.com
Source: OLP Therapeutics
Tags
Additional Links