Nation's Largest Branded Title Dealership, AutoSource Appoints New CEO
Private equity partner, ONCAP and AutoSource Board of Directors appoint Bradley J. Walsh as CEO of largest branded title dealership in the United States
Press Release
-
updated: Dec 7, 2018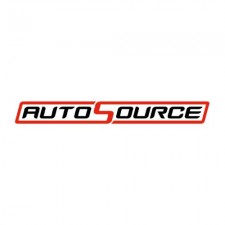 WOODS CROSS, Utah, December 7, 2018 (Newswire.com) - AutoSource, the largest branded title dealership in the United States, announced that its board of directors appointed Bradley J. Walsh as Chief Executive Officer effective Oct. 15, 2018.
Walsh will be responsible for setting the strategic direction of AutoSource as well as guiding each division to achieve the company's growth goals. Walsh will be leading a well-established and experienced executive management team.
"It has been a tremendous honor to serve as Founder and CEO of AutoSource. I am incredibly proud of everything our team has accomplished in the past 13 years," said Luke Kjar, founder of AutoSource. "We have made substantial progress toward our company's top initiatives. Since we started AutoSource, our focus on our most valuable assets, our employees and our customers, has allowed us to grow into an industry leader in the branded title space. I am very proud of what we have built, am excited about our future, and look to Brad to help us continue on our successful path." Luke will continue working with the AutoSource team on strategic initiatives, market development, and will remain on the board of directors.
Rob Wagman, Chairman of the Board of AutoSource stated, "Brad has been part of this industry for many years and we are delighted to have him join the team. His experience within the automotive space between financing, salvage, and dealer operations will help AutoSource exceed the goals we have set forth. I look forward to working closely with Brad while he helps set the direction of the company."
Walsh previously served as Senior Vice President of Asset Remarketing for Santander Consumer, the largest subprime automotive finance company in the United States. He has also served as Executive Vice President and Chief Marketing Officer for QCSA Direct in Davenport, IA, Vice President of Business Development for Cross Country Automotive Services (Agero) in Boston, MA, and Vice President of Sales and Marketing for ADESA Impact in Carmel, IN. Walsh is a United States Air Force veteran.
In response to his new role, Walsh expressed, "I first want to thank Luke and the board for their confidence in me to manage this company. What Luke and the team have created is amazing and their preparation for future success is incredible. I am very fortunate to lead such a talented team. The market for specialty and branded title vehicles is growing exponentially and we are fortunate to lead the way. Our model impacts many markets and partnerships across the United States. Because of this, I am confident we will see our dealerships expand outside of our current footprint and provide new opportunities for our customers nationally."
About AutoSource
Founded in 2005, AutoSource is the nation's leading provider of branded title vehicle sales. Selling over 30,000 units, AutoSource has expanded from one dealership in Woods Cross, UT to eight dealerships across four states in UT, ID, CO, and NV.
Contact:
Chad Cannon, Marketing Director, AutoSource
chadc@myautosource.com | 801-683-3998
Source: AutoSource
Share:
---
Categories: Automotive
Tags: auto remarketing, automotive, autosource, branded title, ceo, salvage title
---