National Lecithin Expands Reach in Food Ingredient Sector With Soya International Acquisition
Press Release
•
Sep 5, 2023
Through the acquisition of Soya International, National Lecithin gains access to an active customer base in bakery, dairy, and confectionery sectors, promising growth and enhanced product solutions.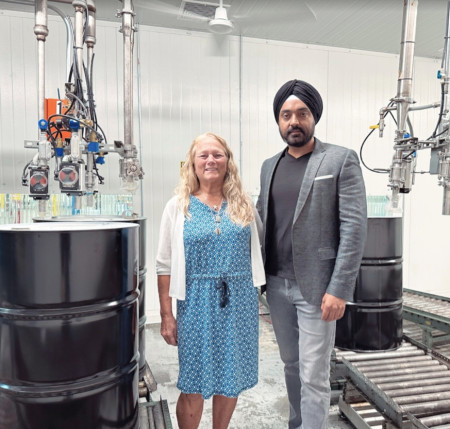 NEW YORK, September 5, 2023 (Newswire.com) - New Jersey-based National Lecithin, Inc. has acquired the business assets of Soya International LLC, a New York-based food ingredients supplier. The business will continue to trade under the name National Lecithin.
National Lecithin was founded in 1976 and is one of the nation's best-known lecithin suppliers, operating out of processing facilities on both the East and West Coast. Domestic processing of lecithin is seen as a huge advantage in servicing customers' demands and guaranteeing the availability of products during uncertain global economic and geopolitical factors, which have blighted imports of lecithin in recent years. The acquisition of Soya International's US business will help drive that growth by adding an active customer base of food processors in the bakery, dairy, and confectionery sectors, as well as access to Soya's large existing distributor network. The combined business will be supported by a national sales team located in New York and California.
"We are very excited to be part of National Lecithin, which has a proud heritage and a portfolio of specialty lecithin exclusively Made in USA," said Sonu Arora, founder of Soya International LLC, who will now act as CEO at National Lecithin. "Their reputation and experience in the industry for almost 50 years will help us realize our ambition to become the largest independent lecithin supplier in the USA. By combining and leveraging our resources, we will ensure our customers are provided with the best product solutions available."
The acquisition also gives National Lecithin a sizable ingredients portfolio in the spice, herb, and seeds business that Soya International has developed since 2010. Outgoing CEO Patricia Bruno of National Lecithin commented, "I am very happy to see the business entering this new chapter with Sonu and a highly successful and experienced management team. The food industry has changed tremendously over my 40-year career, and I cannot imagine a better fit for this business and its future growth."
Email: info@nationallecithin.com
Source: National Lecithin