National Aviation Center's Online Aircraft Registration Services to Remain Fully Operational
Press Release
•
updated: Jun 2, 2020
The online registration portal operates as an essential business during the pandemic.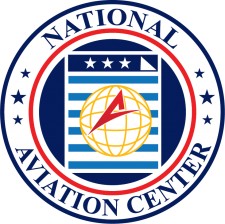 OKLAHOMA CITY, June 2, 2020 (Newswire.com) - National Aviation Center, the online aircraft registration portal, is keeping its offices open and operating despite widespread business closures due to the COVID-19 pandemic. As an essential business, it has helped aircraft owners from the United States to remain up to date with all necessary registration paperwork to remain operational as a private or commercial aviation operator.
The online portal webifies all key documents related to FAA registration. This includes aircraft re-registration, aircraft de-registration, initial registration, claim of lien, aircraft security agreement, aircraft airworthiness certificate, aircraft mortgage documents, and more. The service then submits all necessary information to the FAA, with the option of filing renewals for users in the future.
National Aviation Center's services require essential specialists to receive online client information and submit official documents to the FAA in a timely, accurate, and secure fashion. Amid rampant slowdowns in business throughout the aviation industry amid the COVID-19 response, National Aviation Center is announcing that they will continue to process all client paperwork without delay or interruption.
As a response to the pandemic, the FAA has announced that it may quarantine incoming paperwork for a time, according to the agency's website. The National Aviation Center ensures clients that the FAA will receive thoroughly accurate paperwork to curb any potential for delays on the part of the FAA.
Disclaimer: The National Aviation center is not the Federal Aviation Administration. It is a third-party service that assists in submission and of processing all necessary paperwork with the FAA.
For more information on the National Aviation Center, the types of documentation it services, or to make a press inquiry, please contact info@nationalaviationcenter.us, or call (800) 357-0893.
Source: National Aviation Center
Tags
Additional Links