Napkyn Analytics Launches Data Stack Licensing
New subsidiary shakes up marketing industry by removing competition with agencies seeking to access latest Google Analytics technology
Press Release
-
updated: Aug 10, 2018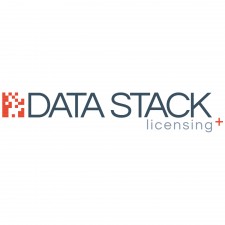 OTTAWA, Ontario, August 10, 2018 (Newswire.com) - Businesses today have an unquenchable thirst for data, and with millions of businesses logging in every day, Google Analytics has become the household name among marketers for gathering and understanding data for decision making. But while anyone with a computer and some basic development chops can start a free Google Analytics account any time, upgrading to the paid enterprise version of Google Analytics 360 is not so simple.
The vast majority of the millions of businesses wanting to upgrade their technology and seek services for implementation can't do so through Google. They must purchase licensing through one of a select group of agencies, which are certified by Google to sell and service their technology. Often, these certified sales agencies directly compete with a businesses' established agency service providers, making it difficult for businesses to purchase licensing and discouraging for their trusted agencies to recommend it.
Napkyn Analytics, a two-time Canadian Profit 500 business and Google Marketing Platform Sales Partner, experienced this challenge with selling Google licensing to agencies and their clients first hand. This month, it launched a new subsidiary company, Data Stack Licensing, with a deliberate agency-first strategy.
"Helping marketing agencies large and small get access to Google Analytics licensing for their clients in a way that removes competition, and supports their business, is a huge opportunity within the Google Partner ecosystem," says Founder and CEO Jim Cain. "We hope our unique model makes it easier for agencies to recommend Google and provide world-class services to help their clients compete with data."
About Data Stack
Data Stack Licensing (https://datastacklicensing.com) works with Google Marketing Platform Partners, formerly known as Google Analytics Certified Partners (GACP), to provide their customers with licensing and technical support programs for the Google Marketing Platform. As a Google Marketing Platform Sales Partner in North America, Data Stack makes licensing and onboarding Google products easy. Our goal is to help agencies and enterprises compete by letting them access Google products as part of world-class marketing and analytics solutions.
About Napkyn Analytics
Napkyn Analytics (https://www.napkyn.com) is a leading Google Marketing Platform Sales Partner. By exclusively focusing on world-class digital analytics solution design and delivery, Napkyn Analytics' goal is to partner with enterprise clients to bring digital analytics to the boardroom, and make digital analytics a first-class item in executive decision making.
Press Contact:
Alex Reid, Lead, Marketing and Partnerships
alex.reid@napkyn.com
1800 910 6039
Source: Napkyn Analytics
Share:
---
Categories: Web Services, E-Commerce and e-Business
Tags: google agency partner, google analytics 360 agency partner, google analytics 360 licensing, google analytics agency partner, google analytics premium licensing, google marketing platform, google marketing platform licensing, google marketing platform partner, google optimize 360 licensing, google tag manager 360 licensing, how to get google analytics enterprise licensing, how to get google analytics premium licensing
---