N8 Identity Named to The CEO Views' Top 30 Most Innovative Companies
Press Release
•
updated: Apr 15, 2019
Ontario-based company claims second honor this month, based on its disruptive identity governance solution, TheAccessHub.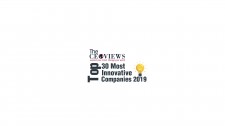 BURLINGTON, Ontario, April 15, 2019 (Newswire.com) - N8 Identity, the leader in agile, cloud-based identity governance solutions, has been named one of the Top 30 Most Innovative Companies by The CEO Views. The honor comes on the heels of the company's appointment to The Silicon Review's 30 Fastest Growing Tech Companies.
The CEO Views' online and in print publication is aimed at providing an ideal platform for entrepreneurs to connect with industry peers. The current edition features the "30 Most Innovative Companies 2019," a list highlighting organizations and executives the publication views as best in class in the technology landscape. The list is geared towards helping business decision makers find the right technology partners to accomplish their projects.
"Innovation is a key part of our culture at N8 Identity," says CEO Jay O'Donnell. "TheAccessHub, our premier solution, was born of that commitment to innovation. The platform represents a genuine disruption in the world of traditional identity governance products. Leveraging AI and machine learning, TheAccessHub addresses many of the challenges frequently associated with identity governance, offering a swift time-to-value and dramatically improved security posture."
The current issue of The CEO Views includes a feature the company titled, "N8 Identity: Increasing Business Agility with AI-powered IDaaS Governance Solution." Read the full article here.
About N8 Identity
N8 Identity, Inc. has re-imagined identity governance with an agile, cloud-based and mobile-first solution that brings security and value to organizations of all sizes. N8 Identity addresses the changing needs of modern businesses by intelligently managing access across all devices, in the cloud and in the data center through both its Managed Identity Services and TheAccessHubTM, its award-winning Identity-as-a-Service (IDaaS) governance platform.
Founded in 2000, N8 Identity has always been focused exclusively on building scalable, agile identity governance solutions, and has deployed nearly one billion identities to date. Our goal is to help organizations realize the vision of Autonomous Identity Governance™ with AI-driven Identity solutions. Headquartered in Burlington, Ontario, N8 Identity holds partnerships with Microsoft, CA, IBM, Oracle and others. Learn more at www.n8id.com.
Source: N8 Identity
Related Media