N8 Identity Launches TheAccessHub Enterprise Edition
Identity-as-a-Service Governance solution, powered by AI, is the world's first Autonomous Identity Governance™ platform.
Press Release
-
updated: May 16, 2018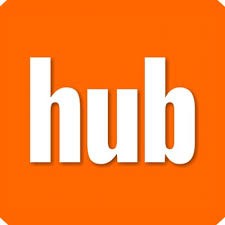 BURLINGTON, Ontario, May 16, 2018 (Newswire.com) - N8 Identity, the leader in agile, cloud-based identity governance solutions, today announced the launch of TheAccessHub Enterprise Edition and its Autonomous Identity Governance™ vision. TheAccessHub is an award-winning Identity-as-a-Service governance platform that manages identities, entitlements, compliance, and certification. The platform was purpose-built in the cloud using a modern, API-based micro-services architecture. A key feature of the TheAccessHub is its Artificial Intelligence-driven risk engine, which represents a new and intelligent shift in identity governance by providing Access Advisory and Peer Access Analytics, virtually eliminating the operational and security challenges associated with previous generation role discovery, engineering, and management solutions.
Now available for mid-sized to large organizations with growing security needs, the Microsoft Azure-based platform provides identity governance for employees, contractors, vendors, partners and/or customers, delivering visibility and management of "who has access to what" across the enterprise whether they are on-premise, in the cloud, or any hybrid combination.
"Non-technical business people are often challenged and frustrated by cryptic system roles and permissions, which frequently leads to inappropriately assigned access – and that's a security risk to any organization," says Jay O'Donnell, CEO of N8 Identity. "Our AI-driven recommendation engine provides insight and guidance to help decision-makers make more informed, safer choices even if they lack technical knowledge. Essentially, we are using AI to advise business users in much the same way that vehicle assist does for drivers. Very soon you'll be able to tell TheAccessHub Enterprise to make those decisions for you, just like autopilot in cars".
As more and more businesses move to a cloud-based infrastructure, many identities and applications will continue to remain on-premise. This new hybrid model makes identity governance a challenge, and most organizations will not be able to achieve their compliance objectives. Only 18 percent of company systems are typically covered by current identity governance programs despite the very real risks: today, 70 percent of employees have access to company data that they shouldn't, and 42 percent have accesses to company systems and data after they've been terminated.
TheAccessHub Enterprise Edition is a solution that rises to the challenge. It is 100% mobile-ready and is accessible from any device, anywhere. Since it runs on Microsoft Azure, it natively plugs into Office 365, Active Directory, and Azure B2C environments seamlessly. It also integrates easily into other cloud and data center applications including Salesforce, G Suite (formerly Google Apps), ServiceNow, SAP, Box and many others. Unlike many identity governance platforms on the market today that require many months or even years to deploy, TheAccessHub Enterprise requires little to no customization and it deploys in days or weeks. This ensures that organizations can connect their entire set of systems into their governance programs rather than a select few.
Features of the TheAccessHub Enterprise Edition include:
Access Management: Leverages Azure's enterprise-grade authentication services, AI-based identity protection, and auditing
Access Request Management and Provisioning: Streamlined and integrated colleague onboarding/offboarding and self-service with automated provisioning and de-provisioning of access
Identity Analytics and Reporting: Clear visibility of who has access to what, real-time AI-based risk analytics, and overall enterprise, application, and colleague risk posture
Access Certification and Governance: Strong enforcement of SoD and compliance policies to ensure colleagues always have appropriate, business-approved access; intelligent certification and modern interface for non-technical staff
 Identity Implementation and Operations: quick time to value, with little to no customization required. Plug and play solution adapts at the speed of business
To learn more about TheAccessHub enterprise, visit www.n8id.com.
About N8 Identity
N8 Identity, Inc. has re-imagined identity governance with an agile, cloud-based and mobile-first solution that brings security and value to organizations of all sizes. N8 Identity addresses the changing needs of modern businesses by intelligently managing access across all devices, in the cloud, and in the data center through both its Managed Identity Services and TheAccessHubTM, its award-winning Identity-as-a-Service (IDaaS) governance platform.
Founded in 2000, N8 Identity has always been focused exclusively on building scalable, agile identity governance solutions, and has deployed nearly one billion identities to date. Our goal is to help organizations realize the vision of Autonomous Identity Governance™ with AI-driven Identity solutions. Headquartered in Burlington, ON, N8 Identity holds partnerships with Microsoft, CA, IBM, Oracle, and others. Learn more at www.n8id.com.
Source: N8 Identity
---
Categories: IT Security
Tags: access governance, access management, cloud-based security, identity governance, identity governance platform, identity governance solution, it security, n8id, secure access, security, theaccesshub
---