N8 Identity Introduces TheAccessHub Plugin for Zendesk
Easily connect TheAccessHub to Zendesk to deliver award-winning Identity Governance
Press Release
-
updated: Aug 21, 2018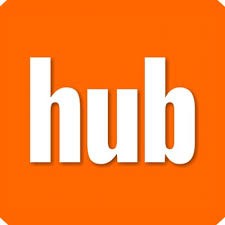 BURLINGTON, Ontario, August 21, 2018 (Newswire.com) - N8 Identity today announced the launch of TheAccessHub Plugin for Zendesk. The new plugin was designed for companies who rely on Zendesk to facilitate better workflows for IT and who are endeavoring to consolidate all user requests for IT services within a single, consistent facility. TheAccessHub Plugin for Zendesk creates an ideal solution for providing a single point of services for customers, employees, contractors, vendors or any user that requires IT support or access to company systems.
As modern workplaces become more complex and IT looks to streamline and enable its services to the business, mobile-ready identity solutions increasingly become a business imperative. With remote workforces, colleagues who choose to use their own devices and growing movement to the cloud, business users need access to applications and IT services from wherever they are while ensuring that enterprise security policies and processes are consistently enforced.
TheAccessHub Enterprise provides organizations with enterprise-class Identity Governance in the cloud delivering visibility and management of "who has access to what" across the enterprise whether the applications or identities are on-premise, in the cloud or any hybrid combination. TheAccessHub Enterprise can be used to manage employees, contractors, vendors, partners and customers. Using TheAccessHub Plug-in for Zendesk, IT can extend Identity Governance to its IT Service Management (ITSM) platform further streamlining IT service delivery to the organization.
"We're excited to offer this free plugin for Zendesk users who need to streamline their IT services," says Jay O'Donnell, CEO of N8 Identity. "It allows organizations to track and measure the efficiency of their IT department request fulfillment while ensuring compliance and appropriate access."
TheAccessHub is N8 Identity's flagship, award-winning Identity-as-a-Service governance platform that manages identities, entitlements, compliance and certification. The platform was purpose-built in the cloud using a modern, API-based micro-services architecture. A key feature of the TheAccessHub is its Artificial Intelligence-driven risk engine, which represents a new and intelligent shift in identity governance by providing Access Advisory and Peer Access Analytics, virtually eliminating the operational and security challenges associated with previous generation role discovery, engineering and management solutions.
TheAccessHub Plugin for Zendesk is free for users of TheAccessHub Enterprise Edition. More information is available on the N8 Identity website. 
About N8 Identity
N8 Identity Inc. has re-imagined identity governance with an agile, cloud-based and mobile-first solution that brings security and value to organizations of all sizes. N8 Identity addresses the changing needs of modern businesses by intelligently managing access across all devices, in the cloud and in the data center through both its Managed Identity Services and TheAccessHubTM, its award-winning Identity-as-a-Service (IDaaS) governance platform.
Founded in 2000, N8 Identity has always been focused exclusively on building scalable, agile identity governance solutions, and has deployed nearly one billion identities to date. Our goal is to help organizations realize the vision of Autonomous Identity Governance™ with AI-driven Identity solutions. Headquartered in Burlington, Ontario, N8 Identity holds partnerships with Microsoft, CA, IBM, Oracle and others. Learn more at www.n8id.com.
Source: N8 Identity
---
Categories: IT Security
Tags: identity access governance, identity access management, identity governance, theaccesshub, zendesk
---