MyVilla.com's Online Authentication Mantra to Clear the Haze in Real Estate Deals
"Simplicity is the ultimate sophistication," said the great polymath Leonardo Da Vinci.
Press Release
-
updated: Oct 26, 2018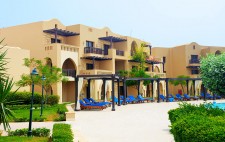 DUBAI, United Arab Emirates, October 26, 2018 (Newswire.com) - This holds true of Dubai's real estate business. The Dubai Land Department has made so many conveniences for property buyers around the world - both online and offline that one wonders if anything more is left to be done in improving the buyer experience.
In spite of this, buying real estate is going to be a whole new experience for someone from outside. The rules and the law of the land, mortgage process and evaluation of a house are not something that one knows at the back of their hand. 
The Real Estate Regulatory Agency (RERA) of the Dubai Land Department has undertaken the role of setting legislation to regulate the relationship between all contracting parties and organize the exchange process of properties. That includes certifying agents for carrying out lawful real estate activities that will impact the industry positively by increasing investor confidence and hence better property sales.
The role of online property portals - not limiting to just listings - has moved to the more responsible promotion of properties. That's why a dedicated portal for Dubai villas, townhouses, and bungalows has come up with an enhanced feature to verify the authenticity of both, houses as well as real estate agents.
MyVilla.com, Dubai's only online property portal for residential properties such as Villas, Townhouses, Mansions, and Luxury Homes recently introduced the option to verify properties listed on its website through the broker who is promoting the listing. The backend verification process is a simple documentation process that confirms the genuineness of the seller and ownership details. This way a potential buyer is certain about the property facts.
The other great feature is that while onboarding real estate agents, MyVilla.com reviews and validates the necessary information including their RERA license number and supporting documents. Agents or brokers without a license are not eligible to be on the portal. This ensures that customers are dealing with a professional who understands the market, regulations, and laws related to home buying thus saving them plenty of time and hassle in seeking the right information.
Source: MyVilla.com
---
Categories: Real Estate
Tags: Houses for Rent in Dubai, Houses for Sale, Houses in Dubai, Luxury Homes
---
Related Files
Additional Links