Mylio, the Photo Organizing App That Slays Digital Clutter, Announces the 2017 World Digital Photo Forecast
Press Release
•
Jul 20, 2016
1.2 trillion photos will be taken in 2017, 4.7 trillion stored.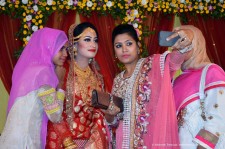 Bellevue, WA, July 20, 2016 (Newswire.com) - ​​​​Mylio, the photo organizing app that helps users easily manage hundreds of thousands of images, announces the release of its 2017 World Digital Photo Forecast. Produced with data from global digital imaging market research firm InfoTrends, the forecast predicts still more growth next year for the capture and storage of digital photos.
Mind-bending numbers keep growing
"These numbers confirm what a lot of people have been telling us. We're all awash in digital photos. It's getting harder and harder to manage them."

Jess Lampe, Project Manager / Data Analyst at Mylio
The flood of digital photos continues to rise: the 1.2 trillion photos expected to be taken in 2017 shows a 9% compound annual growth rate (CAGR) over 2016, while the 4.7 trillion expected to be stored reflects an eyebrow-raising 19% increase. One way to wrap our heads around these staggering numbers: if we printed each photo at the standard 4x6" then laid all 1.2 trillion end to end, they'd stretch from Earth to Mars more than three times.
The increase in digital photography is still driven by global mobile technology adoption, with many developing countries bypassing landlines entirely and going straight to mobile. Of the three ways photos are taken – smart phones, tablets, and dedicated cameras – only smartphone photography is showing growth. Smartphones are the device of choice for casual photography and social media, while cameras, though continuing to decline in use, are finding a niche among professionals and amateurs who want to be sure to properly document special events like weddings.
Getting a grip on all that digital clutter
As anyone who's looked at their phone's camera roll will tell you, all these photos make for an overwhelming level of digital clutter. That's where Mylio comes in, to help organize and protect all these images, then make it easy to share the very best with others.
Mylio can be downloaded at www.mylio.com, or through the Apple iOS or Android app stores. Mylio supports personal computers running OSX 10.9 or later, Windows 7 SP1 or later, iPads, iPhones and iPod Touch running iOS 7 or later, and Android tablets and phones running KitKat 4.4 or later.
Infographic: http://mylio.com/trillions
About MyLO Development, LLC
Mylio was created by a team of passionate photographers, developers and storytellers at MyLO Development, LLC. The privately held company was founded in 2012 by technology visionary David Vaskevitch, and is located in Bellevue, Washington.
Media Contacts
Osiris Indriya | 425 453 6704 | press@mylio.com
Source: MyLO Development, LLC
Tags
Additional Links