MyAdMarket Unveils the Ultimate Ad Serving Feature - Traffic Verification Engine
Press Release
-
updated: Nov 10, 2016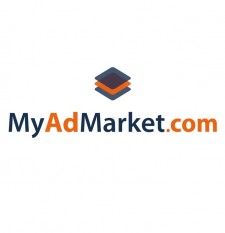 Toronto, Canada, November 10, 2016 (Newswire.com) - MyAdMarket launches its latest website solutions through its innovative traffic verification and ad serving system. The system aims to allow its users real-time information regarding traffic scores and ad serving results. Known as the MyAdMarket Traffic Quality Engine, this functionality intends to offer solutions to problems regarding the quality of traffic based on impressions. It is available to various internet channels such as blind ad network, demand side platforms or DSPs, ad exchanges, and direct websites.
On top of its advanced ad monitoring function, it also aims to identify issues with regards to unsuitable contents, traffic coming from bots, incorrect geographies, and VPN traffic. It also recognizes inferior operation and grades of impressions through its built-in scoring system. Clients of MyAdMarket will gain more traction regarding their ad expenses by avoiding unproductive and unnecessary impressions. The system automatically detects bought impressions as it provides more latitude towards high quality site visitors. This results to higher ROI among investors.
Jeff Zeng, the CEO of MyAdMarket recognizes the problem of fraudulent traffic in different internet platforms such as online mobile ads channels. According to Zeng, MyAdMarket has been at the forefront of combating deceitful traffic practices for a number of years already. He hopes that this new system will provide their clients with a more accurate information that can help them in fully optimizing their campaign. The end-result that is expected is a better return-on-investment for their ad campaigns.
Functionalities of MyAdMarket Traffic Quality Engines
• Publisher Management
By using a scoring system, users will have the ability to identify where invalid traffic sources originate. This will help them identify which publishers are providing them with worst service while at the same time give them insight to the best sources of quality traffic. The data provided also allows the users to understand what composes valid and invalid internet traffic. Its Site Screening also provides in-depth information on new traffic sources and publishers that drive traffic to websites.
• Advertiser Management
This functionality provides its user with the ability to drive traffic to advertisers and other internet targets. It also serves as a system for identifying the quality of traffic that is sent to each targeted destination.
Effective Methods of Managing Traffic through MyAdMarket
• Filtering
Identifies fraudulent traffic and other deceitful traffic and prevent them from reaching the targeted destination.
• Routing
Automatically identifies high-quality traffic and automatically deliver them to intended sites.
• Billing
Identifies invalid traffic and tag them as non-billable. This functionality makes it possible for the user to create a more intelligent pricing mechanism that provides discounts for high quality traffic.
About MyAdMarket
MyAdMarket is operated by YesUp Media Inc., located in Ontario, Canada and is considered as one of the leading providers of a complete traffic verification and ad serving solution. Through its innovative system, affiliates, ad networks, and advertise can now manage their traffic sources more efficiently. With its real-time monitoring, users now have the ability to detect and fight fraud caused by invalid clicks and impressions. With MyAdMarket, internet marketers now has a tool that will allow them to take their campaigns to greater heights and maximize their ROI.
Source: MyAdMarket
Share:
---
Categories: Advertising, Marketing, Advertising and Public Relations
Tags: Affiliate marketing, online advertising, online marketing
---