My Nursing Mastery Makes Clinical Learning Free Amid COVID-19 Outbreak
Press Release
•
updated: Mar 13, 2020
Students and nurses can access all clinical tools without a subscription until April 15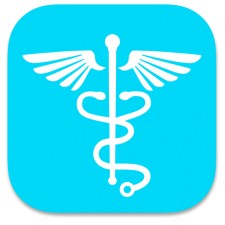 CORALVILLE, Iowa, March 13, 2020 (Newswire.com) - ​My Nursing Mastery, a leader in online and mobile learning for nurses and nursing students, today announced it will make all its clinical learning content free until April 15 to help students and nurses affected by the COVID-19 pandemic.
"The spread of the COVID-19 virus has brought unprecedented strain on the entire nursing community," said Alec Whitters, CEO of Higher Learning Technologies, the makers of My Nursing Mastery. "We're extremely proud of the way nurses have risen to this challenge. We're all in this together, and My Nursing Mastery is committed to opening up our online learning platform to anyone in need."
As nursing schools move their classes online, students are increasingly reliant on new methods of instruction, often without direct access to instructors or clinical settings. Practicing nurses are confronted with new challenges as they form the front line in combating the COVID-19 virus. Increasing the availability of information on best practices, clinical skills, and safety protocols is an important step in helping the nursing community during this fight.
To access this free digital learning content, nurses and students can visit mynursingmastery.com or download My Nursing Mastery from the App Store or Google Play Store. After signing up, they'll be asked a few questions so they can be directed to the most helpful information.
My Nursing Mastery is shaping the future of education with effective, engaging mobile and online learning solutions for today's students and professionals. Millions of nurses and nursing students have used the Mastery brand to learn clinical skills, reference clinical information, and pass board exams.
###
If you would like more information about this topic, please contact Adam Keune at adam@hltcorp.com.
Source: Higher Learning Technologies
Additional Links