MW Industries Announces the Acquisitions of Marox and Sussex Wire
Press Release
•
updated: Apr 15, 2019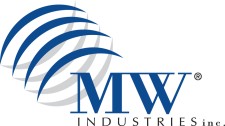 CHICAGO, April 15, 2019 (Newswire.com) - MW Industries, a leading provider of highly engineered springs, specialty fasteners, bellows and other precision components, announced today the acquisition of two companies from SW Holdings LLC: Marox, a manufacturer of machined orthopedic implants, and Sussex Wire, a manufacturer of mini and micro cold-formed parts. Both companies are premier suppliers of tight-tolerance, mission-critical components used in medical device, aerospace and industrial applications.
Located in Holyoke, Massachusetts, Marox produces precision machined orthopedic and spinal implants in a variety of complex geometries to leading orthopedic device firms. The company also manufactures components used on robotic surgery devices.
Sussex Wire, located in Easton, Pennsylvania, applies cold-forming and roll-forming manufacturing techniques to shape metal wire and special alloys into highly engineered, precision, micro-miniature components.
These components play essential roles in medical device applications.
Both companies offer advanced engineering capabilities, material selection advice and manufacturing know-how for creative solutions that shorten design cycle times and speed time to market.
"Adding Marox and Sussex Wire to our portfolio of medical solutions companies creates a set of technical capabilities and precision machining capacity that is unmatched in the industry," explains John Bagnuolo, chief executive officer of MW Industries. "Medical device OEMs and CMOs can rely on MW Industries for innovative, cost-effective solutions to their most complex design challenges."
MW Industries has completed a number of acquisitions to strengthen its market basket of product offerings and enhance its value to customers. The company is currently evaluating a strong pipeline of possible transactions.
About MW Industries
MW Industries Inc., headquartered in Rosemont, Illinois, is a leading provider of highly engineered springs, specialty fasteners, machined parts and other precision components to more than 25,000 customers in 35-plus countries. Its more than 50,000 products are sold through a combination of direct sales, catalogs and distributors to original equipment manufacturers and aftermarket customers in medical, aerospace, electronics, energy, agriculture/construction and other sectors. For more information, please visit www.mw-ind.com.
Press Contact:
Darlene Kober​
Senior Vice President, Marketing & Sales
+1 (847) 349-5767
Source: MW Industries Inc.