Mutual UFO Network Releases Statement on UAP Hearing
Press Release
•
May 24, 2022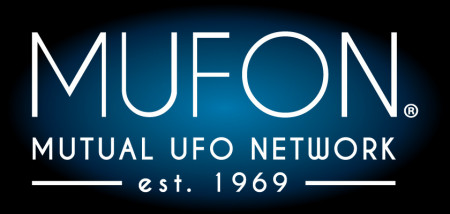 CINCINNATI, May 24, 2022 (Newswire.com) - MUFON, the Mutual UFO Network, applauds members of the United States House of Representatives and, specifically, the House Intelligence Counterterrorism, Counterintelligence, and Counterproliferation (C3) Subcommittee for holding a hearing on Unidentified Aerial Phenomena (UAP). MUFON is dedicated to the scientific study of UFOs and UAP in order to benefit humanity. MUFON is the longest-serving organization of its kind, having been in existence since 1969. As an organization, MUFON has long investigated UAP sightings and has collected the critical data needed to educate the public on the UAP phenomenon and its potential impact on society.
"I am excited that Congress is taking this critical first step in disclosing what is known," MUFON Executive Director David MacDonald said. "Through our knowledge and database of sightings, we know that there are many unanswered questions. We hope that Congress and the Department of Defense continue to be transparent with the American people. MUFON stands ready to assist the government in any capacity."
With more than 10,000 reports a year, MUFON has a 92 percent rate of being able to explain the sightings.
After many years of being taboo, discussions regarding UAPs are becoming mainstream. The hearing held on May 17 was the first Congressional hearing since a push in 1969 by then-Congressman Gerald Ford that led to an Air Force report and hearing. In advance of the hearing, MUFON has spoken with numerous Congressional officials, providing individuals with information and answers to questions they might have on UAPs. MUFON has always worked closely with Congress. For example, information from MUFON has been instrumental for years in unfolding the process of disclosure. Information from the MUFON database was instrumental in convincing Harry Reid to seek funding for the AATIP program.
MUFON's 1,100 volunteers nationwide, and 46 international chapters with 4,600 members globally, tuned in to watch the hearings this week. Now that the conversation regarding UAPs is mainstream, a more significant bipartisan collective effort is needed to push for better legislation and more in-depth information to be released to the public. MUFON stands ready to assist the federal government on UFO sightings and the best way to collect and handle the data from those sightings. More information can be accessed at www.MUFON.com.

Source: MUFON