MUSIC WORLD CUP Taps Legendary Music Executive, Charlie Walk, as Next World Unity Ambassador
Press Release
•
updated: May 14, 2019
Artist competition platform, in partnership with Music Mastery, announces new scholarship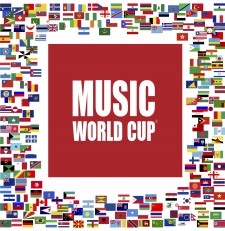 ZUG, SWITZERLAND, May 14, 2019 (Newswire.com) - MUSIC WORLD CUP®, a global competition platform, announces today its appointment of Charlie Walk as their next World Unity Ambassador. Bringing more than 30 years of music industry experience, Walk will take on a leading public role to further expand the brand's trajectory and introduce new audiences to the platform, beginning with the launch of MUSIC WORLD CUP®'s Scholarship through his Music Mastery mentorship program.
"Charlie [Walk] has created a recognizable name for himself across the industry," said Fahad Alhamrani, Chairman of MUSIC WORLD CUP®. "His vast knowledge for global music development, marketing technique and passion for breaking artists, makes him an ideal representative for our portfolio."
Walk launched his career at the prestigious Columbia Records and then served as the President of both Epic and Republic Records. He has since gone on to maintain a massive influence over the evolving music landscape, and has played a significant role in developing superstars including Ariana Grande, Beyoncé, Demi Lovato, Drake, Jennifer Lopez, Joe Jonas, John Mayer, Mariah Carey, Nick Jonas, Nicki Minaj, Post Malone, Shakira, Shawn Mendes, Taylor Swift and The Weeknd, to name a few.
Most recently, Walk founded Music Mastery, a global online membership community that educates and inspires artists, creators and emerging music professionals. Through a partnership with Music Mastery, MUSIC WORLD CUP® will award five artists with a scholarship to the six-week, online program, to further develop their artistry and business skills within music.
For more information on MUSIC WORLD CUP® visit www.musicworldcup.com, and follow the global competition @MusicWorldCup on Instagram, Facebook and Twitter.
For more information on Music Mastery visit www.musicmastery.com or follow the conversation on Instagram @musicmastery.
###
ABOUT MUSIC WORLD CUP
MUSIC WORLD CUP® is a block chain driven, next generation online social platform where artists can upload a performance and fans can listen, engage, like and vote for their favorite artists online. The first MUSIC WORLD CUP® LIVE Finals is set to take place end of 2019.
PRESS CONTACT
Alexandria Baum
XX Creativ​
​​alex@xxcreativ.com
Source: Music World Cup