Music Man David M Revisits His Single 'Lest We Forget' for Today's Times
Press Release
-
updated: Jun 8, 2020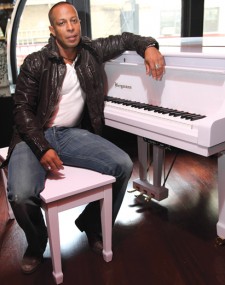 KINGSTON, Jamaica, June 8, 2020 (Newswire.com) - Over 10 years ago, Jamaican-born singer/songwriter David Minott (known in entertainment circles as David M) released the message-driven "Lest We Forget", which was inspired by events such as Nelson Mandela's release from prison and the election of Barack Obama to the presidency of the United States. The song paints a vivid picture of the struggle people of color endure for equality, justice and advancement in society – both in the past and present.
Fast forward to 2020, when the United States is in turmoil due to the escalating deaths of black Americans at the hands of police brutality with the world watching from many corners - amongst calls for justice that have been too long deferred - now is the time to revisit his call for civil and equal rights.
"We in Jamaica are proud of making music that addresses the need for social justice not only in our country but around the world," says David. "Despite all that has happened throughout history to help people of color make advancements towards equality and justice, we as a people are still struggling with obstacles that have pushed back much of this progress. I hope that my work in creating 'Lest We Forget' will inspire those fighting the good fight to push forward peacefully towards the goal of an equal and fair world to bring awareness of those who've come before who've led the way – from Dr. King to Bob Marley - and encourage people, especially our youth, to come together and carry on the work."
David plans on making more music in the near future. He looks forward to those striving for fairness and equality to hear his message in "Lest We Forget" and heed its call.
For media inquiries, contact Angelo Ellerbee at Double XXposure Media Relations – angelo@dxxnyc.com.
Source: David Minott
Share:
---
Categories: Entertainment
Tags: #black lives matter, #bob marley, #civil rights, #david minott, #human rights, #jamaica, #lest we forget, #martin luther king, #obama, #west indies
---