Multiple New Vendor GPO Awards Position Keneric Healthcare to Increase Its Market Reach for Their Advanced Wound Care and Patient Cleansing Products Lines
Press Release
•
updated: May 18, 2018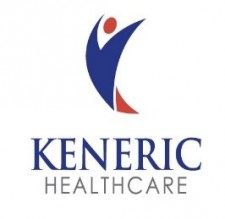 ALLEN, Texas, May 18, 2018 (Newswire.com) - Keneric Healthcare, an ISO Certified global medical device manufacturer, is recognized for the development and commercialization of innovative products that improve patient care, increase clinician efficiency and streamline facility expenditures. GPO New Vendor Awards include Managed Healthcare Associates Inc. (MHA), PDM Healthcare, and IMCO Homecare (IHC). Each of these groups are leaders within their respective markets. The partnership between Keneric Healthcare and these GPOs immediately enables members within their networks to access Keneric Healthcare's innovative advanced wound and skin care portfolios such as RTD™ Wound Dressings, which offers clinicians broad-spectrum antibacterial coverage that can be effectively used throughout the continuum of care and PurePurge Rinse-free bathing system, which offers facilities a cost-effective and water-less solution for cleansing non-ambulatory and fall risk patients.
To learn more about Keneric Healthcare and the innovative products it currently offers please visit us at www.KenericHealthcare.com.
Collaborative partnerships that offer healthcare entities quality and innovative products are what we strive to be part of. These three New Vendor GPO Awards represent our continued alignment with market leaders to offer our product lines to more clinicians and the patients they serve.

Al Henry, CEO, Keneric Healthcare
For information on where to order Keneric Healthcare's product lines, please email Sales@KenericHC.com.
PDM Healthcare (GPO) founded in 1991 is a leader in healthcare supply chain innovation, portfolio includes pharmaceuticals, medical grade supplies, durable and home medical equipment, and ancillary products. To learn more about PDM Healthcare please visit http://www.pdmhealthcare.com.
MHA (GPO) founded in 1989 is a health care services and software company - committed to help alternate site health care providers manage costs, improve operational efficiencies and grow their businesses. To learn more about MHA please visit https://www.mhainc.com/home.
IHC is a Home Care GPO that offers contracting solutions and resources that allow HME/DME providers, independent pharmacies, and Hospice facilities the ability to save time, money, and ultimately improve patient care. To learn more about IHC please visit http://imcohomecare.com/about.
Source: Keneric Healthcare, LLC