Mrs. Florida US Pageant Selects Laura Kutryb to Compete in 2016 Competition
Press Release
•
updated: Apr 7, 2016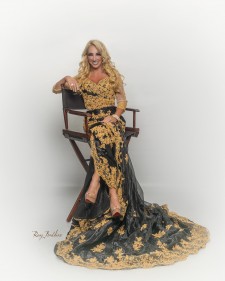 Merritt Island, Florida, April 7, 2016 (Newswire.com) - Mrs. Laura Kutryb is competing in a nationally recognized program for women between the ages of 20-65, the Florida-Georgia United States Pageant system selects contestants who are well-rounded women, confident, intelligent, beautiful, and committed to family and community. The 2016 Mrs. Florida United States Pageant is scheduled on May 1st at the Flagler Auditorium in Palm Coast, Florida.
They have six divisions and will crown six queens to represent their state in Las Vegas at the national competition during the summer of 2016: Mrs. (21-65/married), Ms. (20-29, previously married and may have children), & Ms. Women (30-65 single or previously married, who may or may not have children). Contestants must be a resident of Florida or Georgia, and attend school in said state, own property there or be of military status.
"The Pageant with a Purpose" has raised thousands of dollars for many organizations.

Florida-Georgia United States Pageants , NoKidHungry.com
The Florida-Georgia United States Pageants have been dubbed "The pageant with a Purpose" and raised thousands of dollars for many organizations. The State and National Pageant supports "No Kid Hungry" (www.nokidhungry.org) . Laura Kutryb is very active in her community by volunteering her time to Brevard County, Florida charities and her "Child First" platform.
If you have an interest in competing in this year's pageant or becoming a sponsor, please email director_MrsFlorida@yahoo.com or visit the website www.mrsflorida.com or www.mrsgeorgiapageant.com.
Contact Information:
Laura Kutryb
kutryb@aol.com
Instagram: kutryb