MPress Records Releases Seth Glier's Title Track Video 'The Coronation' Ahead of Forthcoming Album
Press Release
•
updated: Jul 29, 2021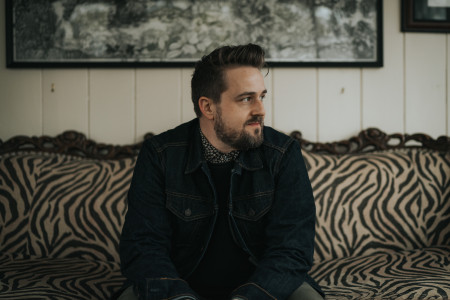 NEW YORK, July 29, 2021 (Newswire.com) - Grammy®-nominated artist Seth Glier has released a video for his first single "The Coronation", the title track to his forthcoming album out August 20 on MPress Records. The video premiered in Earmilk.
The complex rhythms, upbeat hooks and call and response harmonies are the bedrock of this song about hope and new beginnings, as Glier penned: "When this storm is all over/And there's no risk of exposure/Will we still stand where we stood/Will it be back to business as usual/Or can we build a world more beautiful/Than we ever thought we could".
Glier explains the meaning of the song: "For most of my adult life, I've held the belief that humanity is right around the corner from something transformative. If we could only see that our separateness is an illusion, then a future of global cooperation and interdependence would be undeniable. As the coronavirus locked down the world, I felt this long-held belief inside of me becoming a reality right before my eyes. This song is a compassionate invitation to take inventory of our society, strip down the superficial, and see what is worth saving and what can be built back better."
Co-produced by Glier and Ryan Hommel (Amos Lee, Heather Maloney), the duo set out to build this song using instruments from everywhere in the world. The chorus includes a Đàn bầu (a Vietnamese zither) and a Viola da Gamba (a gut-stringed member of the violin family). Griffin Goldsmith (Dawes) did the drum programming and added percussion, and Cynthia Tolson (Molly Tuttle, Demi Lovato) played all the violins.
The Coronation is Glier's sixth album on MPress Records, and is a beautiful and powerful collection that explores an expansive range of musical styles and topics from the personal to the political. A Grammy®-nominated and Independent Music Award-winning singer-songwriter, producer, and multi-instrumentalist from Western Massachusetts, Glier has also won five Independent Music Awards. NPR describes his voice as "otherworldly" while praising him as "an engaging performer and storyteller." His critically acclaimed, emotionally dense catalog of work often draws upon traditional roots music, experimental instrumentation, and moody atmospheres that result in soulfully intelligent stories that can alternately fight the power and break your heart.
---
For more information, please contact:
Jill Richmond-Johnson | jillr@mpressrecords.com | 212-481-7243
Source: MPress Records