MOXY bank, Washington, D.C.'s First Female African-American Chaired Financial Institution, Seeks to Be the District's Newest Bank in Twenty Years
Press Release
-
updated: Jul 12, 2018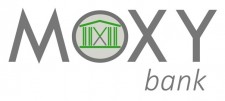 WASHINGTON, July 12, 2018 (Newswire.com) - MOXY Holdings Inc. announced that it has submitted a banking license application to the D.C. Department of Insurance, Securities and Banking (DC DISB) and the Federal Deposit Insurance Corp (FDIC). Upon approval, MOXY bank anticipates opening in Q1 2019. MOXY bank (proposed) will be Washington, D.C.'s first female African-American chaired financial institution and the District's newest bank in twenty years. The bank's focus is to create financial equality throughout the communities served by combining the latest technological advancements with community banking values.
"MOXY's customer strategy will be defined by staying true to our mission and core values while remaining committed to serving the needs of the community proactively and responsibly," said Casey G. Mauldin, President and CEO of MOXY bank. "MOXY's progressive and innovative platform separates the bank from the competition by providing access to long-awaited products and services designed to promote financial equality."
"As the demographics of the D.C. region change and evolve, there is a need for an institution to focus on the growing needs of new majority businesses," said Melissa Bradley, Board Chair of MOXY bank. "This focus includes improving the financial health and vitality of the community, particularly for those that have been overlooked and underserved."
The Board of Directors includes Melissa Bradley, Scott Bolden, Casey Mauldin, Roy Messer, Rey Ramsey, Vadim Shlangman and Alberto Tarajano. Additional details about the bank will be announced in the coming weeks.
About MOXY bank (proposed)
MOXY will be the first of its kind to MObile eXperience Your bank. Through its value proposition and digital platform, a subscription model will be implemented to provide an enhanced level of financial products and services. MOXY will strive to move the relationship with its community beyond transactional, by cultivating trust and loyalty, offering a stronger customer experience, and better customer convenience and support. With MOXY's experienced team, it will carefully balance local accountability and decision making with sensitive, high-touch and high-tech banking deliverables; separating the Bank from the competition.
MOXY will seek to provide all its subscribers the same advantages and opportunities for financial success. Its advocacy approach levels the playing field and achieves greater equality for the communities served regardless of economic or social status. MOXY's low-cost subscription model and anywhere availability will remove the barriers these communities have faced from traditional financial institutions and move them into the mainstream. MOXY recognizes that understanding, empathy, and trust are the key pillars of the foundation for strong relationships with the communities it serves whether banked, unbanked, under-banked or simply unsatisfied.
For additional information about MOXY bank, visit moxybank.com and follow @MOXYbank
Source: MOXY bank
---
Categories: Banking, Finance, Insurance
Tags: community banking, de novo banks, digital bank, mobile banking, washington dc
---