Movie in the Works About Real Irish Town That Boasted About 'Viagra Love Fumes'
'Love In Kilnerry' is eerily similar to real-life dilemma in small Irish town
Press Release
-
updated: Dec 14, 2017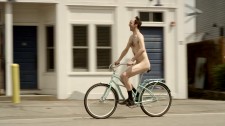 NEW YORK, December 14, 2017 (Newswire.com) - Life imitates art. Reports spread internationally this week about the small village of Ringaskiddy, County Cork, in Ireland, whose residents are complaining that the fumes from the nearby Viagra plant are causing the men and dogs in town to have raging erections. For the last two years, "Love in Kilnerry," a feature comedy from Archway Pictures, has been in production about that very thing.
Elderly residents of a small remote town panic when the Environmental Protection Agency announces that mandatory changes to their chemical plant could cause an extreme increase in their sexual libido. The town sheriff struggles to maintain order and decency but mayhem ensues. – "Love In Kilnerry" IMDb.com
The screenplay has already won half a dozen awards from various screenwriting and film festivals. The producers are currently shopping the movie with distributors and talking with investors about completing post-production. The trailers can be seen at www.LoveInKilnerry.com and on the IMDb.com.
Originally written as a play that takes place in Kilnerry (fictional town), County Donegal, writer/producer Daniel Keith workshopped it at Manhattan Theater Club in New York City for a year in front of audiences with various actors. When the decision to turn it into a screenplay was made, it was Americanized to take place in Kilnerry, New Hampshire (i.e. Portsmouth, NH).
"I wanted to make a storybook movie my grandmother or people of all ages would think was funny," says Daniel Keith. "A story like this has never been done before. We had incredible theater and film actors that were hysterical. We shot in 500-year-old churches, people's homes from the 17th century, lobster boats at sea, mountains, cobblestone streets and had hundreds of extras. It's so beautiful and heartwarming."
Independent films have been increasing their success rate the past few years as the Asian market allows more and more American films in. "Moonlight" took home the Oscar last year and several independents are pinned to take it home again this year.
"I think audiences are getting tired of remakes, sequels, prequels and spin-offs. They're realizing there are thousands of writers out there with very originals ideas and are hungry enough to make big concepts on smaller budgets. 'Love In Kilnerry' really has some universal themes about love, sex and getting older that could exist in any culture. It's been really exciting watching this thing blossom," said Daniel Keith.
Archway Pictures
info@ArchwayPictures.com
917-498-9511
New York, NY
www.ArchwayPictures.com
Source: Archway Pictures
Share:
---
Categories: Movies, International News, Healthcare and Medical News
Tags: Comedy, Independent Film, Ireland, Love, Love In Kilnerry, Movie, Sex, Viagra
---