Moses and Rooth Offering a Free Ride on Memorial Day Weekend to Curb Drunk Driving
Press Release
•
May 23, 2023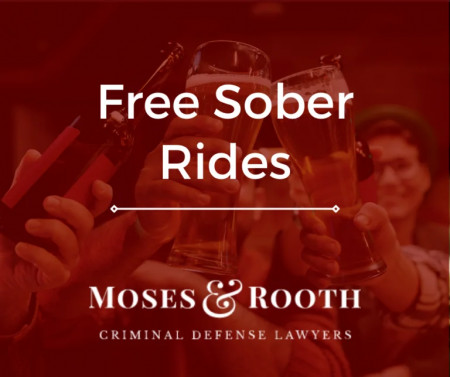 ORLANDO, Fla., May 23, 2023 (Newswire.com) - In an effort to reduce the amount of drunk driving during the upcoming holiday, the law firm of Moses and Rooth is offering a free ride in Florida over Memorial Day weekend. This campaign not only helps keep the community safe from drunk driving, but also provides a safe alternative to get home for those who are celebrating.
Memorial Day Crash Statistics
According to data from the National Highway Traffic Safety Administration (NHTSA), Memorial Day is one of the deadliest holidays when it comes to car accidents. In 2021, there were 42 crashes in Florida over Memorial Day weekend that resulted in a fatality. More than 50% of those crashes also involved a drunk driver. In comparison, on most regular days, the National Safety Council estimates that around 30% of crashes involve a drunk driver.
Over the past decade, the statistics haven't looked much better. Since 2011, Florida has had the third-highest number of Memorial Day traffic deaths, right behind California and Texas. A majority of these accidents happen between noon and 2:00 AM, making the risk even greater for those who celebrate in the evening. Based on this data, Florida is perhaps one of the most dangerous states to celebrate Memorial Day.
How the Campaign Works
Qualifying for the free ride on Memorial Day weekend is simple. All applicants need to do is contact a rideshare or taxi to take them home if they have been drinking or consuming another substance. Afterward, applicants can submit a copy of their receipt and their PayPal email to Moses and Rooth for reimbursement at this address:
Attn: Sober Rides
115 Granada Court
Orlando, FL 32803
The ride must be taken within Florida between May 26 and May 29, 2023, to qualify. Applicants should also keep in mind that the following rules and regulations apply to the program:
Valid for a single one-way ride to a safe destination,
Applicant must be 21 years of age or older,
One reimbursement per household,
Reimbursement limited to $20 including a 10% tip,
Only the first 100 requests will receive reimbursement, and
All requests must be received within 7 days from the end date.
If applicants have any questions about the rules of the sober rides campaign, please contact Moses and Rooth.
About Moses and Rooth:
Based in Orlando, Moses and Rooth is a criminal defense firm just blocks away from the courthouse. Its attorneys rely on their former prosecution experience to bring a unique perspective to defense strategy at every level of criminal litigation. This includes in-depth trial experience defending a variety of charges, including drug crimes, violent crimes, sex crimes, theft, fraud, probation violations, first-time offenses, and more. The firm also provides responsive service, answering the phone 24 hours a day. To schedule a free initial consultation, call Moses and Rooth or visit their website.
Source: Moses and Rooth