Mortgage iQ CRM Releases Latest Version Packed With Features and Simplified User Interface to Improve Productivity
Press Release
•
updated: Jun 21, 2017
Newest release improves user adoption while adding functionality to increase performance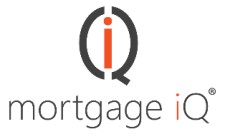 Aliso Viejo, Ca, June 21, 2017 (Newswire.com) - CRMnow, a leading provider of Enterprise CRM for Mortgage Bankers today announced a new version of Mortgage iQ CRM with improved efficiencies and an all-new look and feel.
According to Chris King, Founder and CEO of CRMnow, "We've spent the last 12 months talking to our customers and listening to their feedback on specific features and improvements that would help them to become more productive. Those discussions have had an enormous influence on this new release. We are laser focused on delivering solutions that will actually make an impact on our clients' success as opposed to announcing features that are great for demos but fail to help Loan Officers and Account Executives increase business."
Innovative features include "quick action" menus that now allow users to perform just about any task from their pipeline list views with a single click including logging calls, dispositioning leads, sending tailored email templates, viewing reports such as marketing track history and much more. Another focus is on PRM — Partner Relationship Management. As the purchase market heats up, Realtors are looking to partner with Lenders and Loan Officers who will provide added value and service and the new Mortgage iQ CRM provides dozens of features to strengthen and cultivate those relationships.
Joseph Panebianco, President and CEO of AnnieMac Home Mortgage in New Jersey says, "Using Mortgage iQ was one of the best decisions we've ever made as a company. Effective CRM is absolutely essential if you hope to thrive in today's mortgage industry. You also need to know that the CRM provider is not only reliable, but responsive to your needs. Without question, Mortgage iQ has shattered the mold in listening to their clients' needs. We have every expectation that these improvements will make a great system even better, and take us to new levels of success."
More improvements are just around the corner with another release scheduled for this summer that will continue to focus on addition of key features that will directly impact productivity for its customer base.
About Mortgage iQ CRM and CRMnow:
Mortgage iQ CRM is the only true CRM system built specifically for the mortgage industry. Mortgage iQ CRM streamlines lead management, provides strong sales force and marketing automation and is integrated with many other mortgage technologies.
CRMnow is a leading provider of CRM application software and consulting services enabling its clients to sell, market and service customers across all business roles and processes. With over 20 years combined experience in providing CRM technology along with equal years' experience in mortgage, CRMnow provides software and services to both Retail and Wholesale Lenders. Note to Editors: CRMnow and Mortgage iQ are trademarks of King Technology Group, LLC. All other product and company names mentioned are the property of their respective owners and are mentioned for identification purposes only. For more information about Mortgage iQ CRM version 8.2 please visit www.mortgageiqcrm.com.
About Annie Mac Home Loans:
AnnieMac Home Mortgage, a d/b/a of American Neighborhood Mortgage Acceptance Company, LLC, is a nationwide mortgage loan provider headquartered in Mount Laurel, New Jersey. Since its founding in 2011, the company has expanded from a single location to more than 50 branches coast-to-coast and in Hawaii.
Contacts:
For CRMnow:
Contact: Karyn King
65 Enterprise
Aliso Viejo, Ca 92656
Office: 866.757.1130
949.281.6107 Direct
Kking@mortgageiqcrm.com
For AMAC:
Contact: Tom Joyce
AnnieMac Home Mortgage NMLS 338923
700 East Gate Drive, Suite 400
Mt Laurel, NJ 08054
Office: 866.312.6682 Ext: 4448
Ph: 856.437.8809
TJoyce@Annie-Mac.com
Source: Mortgage iQ CRM