Moreno Valley Unified School District Selects Q by Aequitas Solutions
Press Release
•
updated: Aug 9, 2017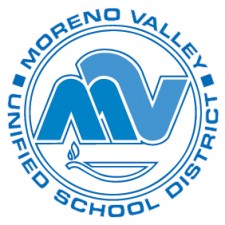 Rancho Cucamonga, CA, August 9, 2017 (Newswire.com) - Q, a premier student information system (SIS) developed by Aequitas Solutions, Inc. was selected by Moreno Valley Unified School District (MVUSD) to replace its current system Infinite Campus.
After conducting a comprehensive review of 5 leading systems and official RFP responses, viewing live demonstrations and talking to references, the selection committee overwhelmingly chose Q to be the district's new SIS system.
Aequitas Solutions is proud to be selected as the SIS of choice for MVUSD. More than any other system, Q gives our clients the tools and capabilities provide services that exceed the needs of its users, today and tomorrow.

John, Uhler
Q allows MVUSD to streamline processes, increase efficiency and better accomplish the goals set in the district's strategic plan. Q provides the district with the tools to be more responsive to the needs of its administrative staff, teachers, parents and most importantly students. The core Q suite provides a comprehensive offering that includes many features and functions that other SIS vendors currently charge for. Q will allow the district to increase its level of service while reducing costs.
"At Aequitas Solutions, Inc. we strive to provide the best Student Information System (SIS) and SIS centric services in the industry. We focus on providing fast, easy to use, functional solutions and on building long term relationships by providing our clients with the tools that allow them to quickly respond to and adapt to the ever-changing K-12 education environment." Said John Uhler, CEO. "MVUSD has a great reputation as a leader in K-12 in California and an amazing staff. We are extremely excited to partner with MVUSD."
"After being on Infinite Campus for 10 years we decided that it was time to do our due diligence and see what other solutions were out there and what new capabilities they offered." said Aaron Barnett, the district's Information Systems Technology Director. "As a result, the district chose Q to move us forward."
About Q
Aequitas Solutions, Inc. is a leader in innovative K-12 student management systems. Its mission is to lead the K-12 industry by providing next generation student management solutions that push traditional SIS boundaries, to build lasting customer relationships based on openness, honesty, integrity, and a true sense of partnership. Q, it's highly successful solution managing the information needs of over 1 million students and their parents, is a full-featured student information system utilizing innovative tools, and proactive data analysis allowing educators to more fully focus on the individual and constantly changing needs of students. Aequitas Solutions is headquartered in Rancho Cucamonga, CA.
Source: Aequitas Solutions, Inc.
Tags
Additional Links