More Than 1,220 Robotic Spine Surgeries Completed by Dr. Kornelis Poelstra at Nevada Spine Clinic
Press Release
•
Sep 27, 2022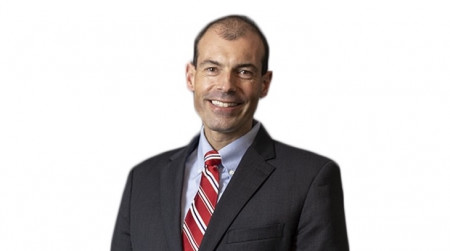 LAS VEGAS, September 27, 2022 (Newswire.com) - Kornelis Poelstra, MD, Ph.D., has completed more than 1,220 successful robotic spine surgeries. Poelstra, trained at Thomas Jefferson University Hospital's Rothman Orthopaedics' Institute, is an Orthopedic and Neurological Spine Surgeon responsible for advancing many of the robotic platforms used in the spine space today. He continues to advocate for the use of the Mazor X for pedicle screw placement, targeting decompression trajectories, and interbody cage placement.
With a Ph.D. in Biomedical Engineering from The University of Groningen in the Netherlands and as the director of the Robotic Spine Institute of Las Vegas within the Nevada Spine Clinic, Dr. Poelstra has completed the most robotic spine surgeries to date, and more than 340 cases were completed in the first seven months of 2022.
With more than a decade of experience using several surgical robots, Poelstra has become incredibly efficient using the Mazor X robot —with or without the Stealth system. As a result, he's able to successfully complete even complex deformity surgeries in substantially less time than with the use of conventional techniques, and that's just one of the advantages. "It's a completely different surgery altogether, so it takes some time to get comfortable with the nuances, capabilities, and workflow of the robot," he said. "The upsides can be tremendous. Along with shorter OR time, doctors can expect reduced complication and re-admission rates, along with the ability to get patients mobile on the same day. As they say, 'Motion is lotion.'"
Many surgeons have adopted robotic surgery, but not all. "It is understandable," Poelstra said. "Robotics is technically different and more complex," he added. However, combining robotics and navigation can lower the threshold and shorten the educational time needed, especially when augmented reality is used. He himself successfully combined xvision Spine System from Augmedics with his Mazor X robot. As a result, he is able to look down at the operative field and directly see the screws placed into the virtual anatomy. "That is truly groundbreaking and will prove very important in advancing robotic capabilities for next-gen systems."
While device company representatives may help move things along in the operating room, it is essential that surgeons themselves become proficient in the tools they are using. "For example, when familiar with the steps and registration, you may find that the CT to fluoroscopy integration process is faster and allows for less radiation than using an intraoperative scanner," Poelstra continues. Although it is possible for this integration to be done by the representative, though not ideal, "a well-educated and truly interested surgeon in the entire process will reduce idle time, improve procedural efficiency and the success for the patient in the OR."
Many robot manufacturers require educational courses or operating room visitation programs that help surgeons become certified in the proper use of the systems. "Training courses are tremendously helpful, but there is so much to learn about the intricacies of the software and mechanics of the system that it's impossible to learn everything in a day or two. As a result, guidance from dedicated and experienced 'cobot' surgeon/mentors only a phone call away can bridge an early knowledge-gap, and make new users gain confidence that allows them to break barriers in their own practices more quickly," Poelstra shares.
"The future of spine surgery automation is bright." His conclusion is derived through evidence-based data that helps Poelstra continue his advancements with robotic platforms. He especially believes that augmented reality, stable target positioning, and enhanced capabilities to achieve decompression trajectories will eventually prove to be essential to achieving successful surgical automation with robotics. "Embracing integration of robotics in our current workflow will improve our ability to provide even better, more efficient, and unequivocally consistent high-quality patient care."
For more information on Dr. Poelstra and The Robotic Spine Institute of Las Vegas at The Nevada Spine Clinic, visit www.robo-spine.com or www.allegiantspineinstitute.com.
Source: The Robotic Spine Institute of Las Vegas