MONITRONICS PREPARES FOR INCREASED PRESENCE AT ESX, TO BE HELD IN ITS OWN COMMUNITY
Company Sponsoring Two Events Around the 2016 Conference
Press Release
-
Jun 1, 2016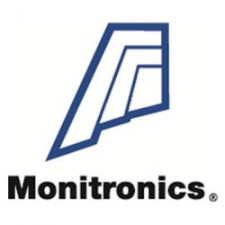 Dallas, Texas, June 1, 2016 (Newswire.com) - This year's ESX will be in Fort Worth, Texas – Monitronics' own back yard. The Dallas-based company is pleased to announce its sponsorship of two events and an increased attendance by Monitronics employees at the conference and its corresponding events.
"We are so excited to be so close to this year's ESX," said Bruce Mungiguerra, Monitronics Senior Vice President of Operations. "Being locals gives us an opportunity to be leaders throughout the week and for our staff to really get involved on a much bigger level."
The company will transport employees to and from the office and the ESX Pub Crawl on Thursday, June 9, where Monitronics is sponsoring the second stop. They invite the press and industry professionals to join them at The Flying Saucer, a beloved local spot where attendees can share ideas and information.
In addition, Monitronics is sponsoring the 11th Annual SDM 100 Gala on Wednesday, June 8, which is held in conjunction with ESX every year. This year's theme is Casino Night. The SDM 100 Gala honors leading security industry executives listed on the annual SDM 100 Report. In 2015's recently released list, Monitronics moved up a spot to number four.
"These events give our company and its leaders a tremendous opportunity to connect with and learn from our peers," said Mungiguerra. "We're thrilled to be a sponsor and looking forward to welcoming the attendees, press and other sponsors into our community."
The company will have an increased presence over previous years, with employees from all levels planning to attend classes, events, parties, and work the booth. Please stop by and visit them at booth #112.
About Monitronics International, Inc.
A subsidiary of Ascent Capital Group, Inc., Monitronics is one of the nation's largest and fastest-growing home security alarm monitoring companies. Headquartered in Dallas, it provides monitored home and business security system services to over 1 million residential customers and commercial client accounts through its network of independent Authorized Dealers in the U.S., Canada and Puerto Rico.
Source: Monitronics
Share:
---
Categories: Security, Home Security
Tags: ESX, Home Security, Monitronics, Monitronics Dealer Program
---