Moneybrag.com Enables Customers Compare Personal Finance Products and Utility Services
Moneybrag.com is an online comparison service helping customers to randomly compare and make informed decisions about choosing personal finance products and utility services.
Press Release
-
updated: Feb 16, 2017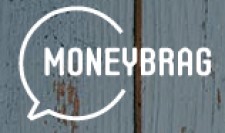 Los Angeles, CA, January 24, 2017 (Newswire.com) - Operating out of Los Angeles, California, Moneybrag.com comes out to be an ideal online comparison service for those who want to compare a range of personal finance products and utility services. The online portal is committed to make sincere efforts to present the credible information in a simple format. By doing so, the online comparison portal enables customers to make initial comparisons easily, efficiently, and effectively so they can make informed financial investment decisions. Owing to the effectiveness of information, the online portal is increasingly becoming popular among customers.
When asked about the products and services on offer, one of the senior executives working with Moneybrag.com stated, "We understand that financial decisions involve the money that most of the customers have toiled hard earning and saving throughout the life. Therefore, financial decisions are crucial and require customers to make considerable research and running from pillar to post to gather the relevant information on their own. In such a situation, we come to help and offer inclusive, incisive, credible, and easy to scan information in an order."
By using the information available at Moneybrag.com, customers can easily find the relevant information related to the various personal finance products and utility services available in the market nowadays. Presented in the simple format, the online portal with a difference enables customers make initial comparisons at a glance and make financial decisions accordingly. When using Moneybrag.com, customers enjoy the freedom to compare the service providers side by side and choose one that suits their peculiar finance investment needs, specific requirements and budgetary concerns the best.
The executive further stated, "When dealing with us, customers can compare two service providers without much of hassles whatsoever and choose one based on the rate, monthly requirements, terms, cost saving options available, reward benefits and scores of other factors that are relevant for people with different personal finance requirements. Standing as one of the leading online financial investment comparison portal, we list almost all the top ranking companies of the market. Be it health insurance, car loans, small business loans, credit cards, payday loans, car insurance, We offer vital and credible information under one roof."
Moneybrag.com offers customers an easiest way to search and compare financial products in their respective areas. Now, the customers need not waste time searching for financial products on search engines. They can now search for the list of service providers in their respective areas and apply for the loans right away. Therefore, those who are desperately looking for the car insurance price comparison online can reach out to Moneybrag.com and easily compare auto loan rates online to bag the best deals on the same.
About Moneybrag.com
Moneybrag.com is a leading online comparison service portal that enables customers to compare a range of personal finance products and utility services without spending a single penny for the same. The online portal provides information in the simple format, thereby enabling users to make initial comparisons at a glance and make informed decisions about making financial investment without much of hassles. Therefore, for those who want to compare loan rates online or find pet insurance comparison chart can count on Moneybrag.com, Moneybrag.com can be the right portal.
Source: Moneybrag.com
Share:
---
Tags: car insurance price comparison online, compare auto loan rates online, compare loan rates online, find pet insurance comparison chart
---