Molen Joins 'Sweet By and By' as Exec Producer
Press Release
-
updated: Mar 1, 2019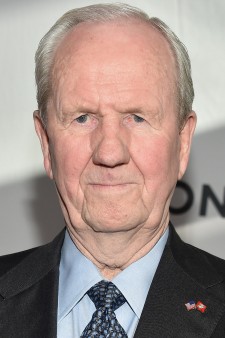 LOS ANGELES, March 1, 2019 (Newswire.com) - Movicorp Media, based in Century City, today announced Oscar-winning producer Gerald Molen ("Schindler's List") is to executive-produce its limited series event "Sweet By and By." This historical romantic thriller is based on Mississippi novelist Ramona Bridges' same-titled trilogy. Movicorp CEO Robert Schnitzer will co-executive produce with Molen.
"Molen brings this project unparalleled experience and talent," Schnitzer said.  "We couldn't have a more amazing producer on our team." Molen's career as a producer and executive producer spans over three decades, including "Rain Man," "Jurassic Park," "Minority Report," "Days of Thunder" and last year's "The Meg."
Movicorp developed the three-part screenplay and is in discussions with several leading producers to supervise the series. "It's been over two years in development to get this complex, multiracial, multigenerational saga right, and we're very excited about the adaptation by screenwriter Sarah Cutler-Weiss," said Schnitzer, adding, "We're speaking to several A-list directors as well as emerging talent."
Movicorp packaging executive Sarah Josephs Yapelli sees the project in the tradition of "Downton Abbey" and "The Thorn Birds." Producer Molen agrees, adding, "The very best in storytelling is always the ultimate crown jewel. And when centered around family and the forces of good and evil, it achieves universal appeal."
The book series consistently garners five-star reviews on Amazon and 4.7 stars on GoodReads.com. Development has been funded entirely by Movicorp, a rights management and media content development firm, whose investors include former Time Warner Chairman Gerald Levin, steel baron Paul Mai and healthcare industry innovator Joyce Caracci.
Schnitzer anticipates principal photography will commence later this year.
About Movicorp Media
Movicorp Media Inc. is a media rights management and content development firm based in Los Angeles, California. It develops both long-form and short-form content. It also markets and licenses completed feature films and TV programming. Movicorp.com
About Gerald Molen
Montana-native Gerald R. Molen is a producer, executive producer and former production manager known for "Rain Man" (1988), "Jurassic Park" (1993), "The Lost World: Jurassic Park" (1997) and "Schindler's List" (1993), for which he won the Academy Award for Best Picture. He often has a small role in the films he produces, such as Dr. Bruner in "Rain Man," Dr. Wilhaire in "Days of Thunder" and Gerry Harding in "Jurassic Park."
Source: Movicorp Media
Share:
---
Categories: Television
Tags: Days of Thunder, Gerald Levin, Gerald Molen, Jurassic Park, Limited Series, Minority Report, Movicorp, Rain Man, Robert Schnitzer, Sarah Josephs Yapelli, Schindler's List, Time Warner
---