Moeller Aerospace Chooses Godlan and CloudSuite Industrial (SyteLine) ERP and Reaps Instant Benefits
Godlan announced that Moeller Aerospace successfully implemented Infor CloudSuite Industrial ERP using Godlan professional services.
Press Release
-
updated: May 1, 2018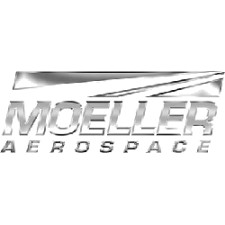 CLINTON TOWNSHIP, Mich., May 1, 2018 (Newswire.com) - Godlan, a manufacturing ERP software specialist (Infor CloudSuiteTM Industrial - SyteLine), Infor CPQ (Configure Price Quote) specialist, and Infor Gold Channel Partner, announced today that Moeller Aerospace has successfully implemented Infor CloudSuite Industrial (SyteLine) ERP using Godlan professional services. After implementation, management had real-time visibility into transactions instead of reviewing a month in arrears.
With over 65 years of industry experience, Moeller specializes in the manufacture of complex machined parts and airfoils; especially those made from exotic, high-temperature and titanium alloys. Since going "live" on CloudSuite Industrial (SyteLine) ERP, they have experienced many business benefits including near- instant report generation, dramatically reduced close process times, and many other notable efficiencies.
"SyteLine is very simple, it works great, and I believe our employees will be thrilled as they are more exposed to it," said Justin Smith, Controller, Moeller Aerospace.
With an expertise in manufacturing, Godlan offers business consulting, technical consulting and programming, infrastructure, implementation, IoT platforms, and CPQ services. Godlan specializes in 3 Infor accredited Micro Verticals, and is fully certified in each. Godlan also maintains "Gold" partner status with Infor year after year, the highest level achievable in the partner community.
Godlan achieved ranking on the 2015 Inc 5000 list, a TEC Accreditation for ERP Solutions in each of the last 4 years, was awarded the Infor North America SyteLine ERP Partner of the Year 2011, Infor Regional Partner of the Year 2013, and is an approved Infor Gold Channel Partner serving customers for over 33 years. For more information, visit godlan.com or call 586-464-4400.
About Moeller Manufacturing Company - Aerospace Division
Moeller Manufacturing Company – Aerospace Division is a manufacturing facility specializing in machined parts for the gas turbine aircraft engine and power generation industries. Moeller Products are found on virtually every commercial and military aircraft operated in the United States, and numerous other fleets worldwide. Our management's values are demonstrated by a history of over 65 years of investing in the right people, reinvesting in the business, and servicing our customers with honesty and integrity. Our ownership and management is committed to foster these same values in our employees so they will continue this tradition and ensure our success in the future.
www.moeller-aerospace.com
About Godlan, Inc.
Godlan is a leading manufacturing performance specialist that has been implementing integrated technology solutions since 1984. As an approved Infor Gold Channel Partner with a focus on Infor CloudSuite Industrial (SyteLine) ERP, Godlan supports the implementation of world-class processes and best practices throughout discrete manufacturing organizations. For more information about Godlan or Infor CloudSuite (SyteLine) ERP manufacturing software demos, call 586-464-4400, visit godlan.com or follow us on Twitter @Godlan_Inc.
About Infor
Infor is fundamentally changing the way information is published and consumed in the enterprise, helping 73,000 customers in more than 200 countries and territories improve operations, drive growth, and quickly adapt to changes in business demands. Infor offers deep industry-specific applications and suites, engineered for speed, and with an innovative user experience design that is simple, transparent, and elegant. Infor provides flexible deployment options that give customers a choice to run their businesses in the cloud, on-premises, or both. To learn more about Infor, please visit infor.com.
Infor customers include:
+ 19 of the top 20 aerospace companies
+ 12 of the top 13 high tech companies
+ 10 of the top 10 pharmaceutical companies
+ 22 of the 25 largest US health delivery networks
+ 16 of the 20 largest US cities
+ 84 of the top 100 automotive suppliers
+ 43 of the top 50 industrial distributors
+ 5 of the top 9 brewers
# # #
For more information:
Bobby Rudder
Godlan, Inc.
586-464-4400
bobby.rudder@godlan.com
Source: Godlan, Inc.
Share:
---
Categories: Enterprise Resource Planning (ERP)
Tags: Aerospace Manufacturing, discrete manufacturing, ERP Consulting, ERP Implementation, ERP Software, Godlan, IIoT, Infor CloudSuite Industrial, IoT, Moeller Aerospace, SyteLine ERP
---
Related Files
Additional Links