Modius Raises $1.5m Across 80 Countries on Indiegogo, Pushing First-Ever, Non-Invasive Weight Management Headset to Market
Overwhelming Consumer Demand for Modius Device Proves Global Desire to Get Lean & Fit Through Wearable Technology
Press Release
-
updated: Oct 17, 2017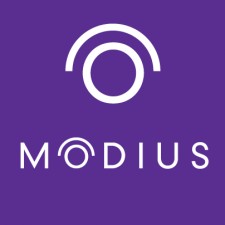 SAN DIEGO, October 17, 2017 (Newswire.com) - Neurovalens, the company behind the revolutionary weight management wearable headset, Modius, is proud to announce the successful completion of their first-ever Indiegogo campaign. The campaign surpassed its target goal of $50,000 in just four hours, and, in total, raised $1.57 million (1.18 pound sterling) from 4,000 backers across more than 80 countries. This success has catapulted the Company to a new level within the wearables market.
"The Neurovalens team is beyond thrilled that our first product has received such an overwhelming response from around the world," said CEO and co-founder Dr. Jason McKeown M.D. "We see Modius as the first generation of 'careable technology.' In our case, helping people get lean simply through stimulation of the vestibular nerve – we're confident we can help adults with weight-loss and weight management. We're in the early foothills of a neuroscience-led revolution in global health and proud to be leading such a massive push in this direction."
The success of the launch campaign was the aftermath of at least six months of strategic, advanced planning. This included employing strategic public relations and digital marketing efforts to educate consumers and build awareness. Neurovalens also fostered a bi-continental network of influencers who promoted Modius both in the U.S. and UK, which included Board-Certified Internist, Dr. Drew; UK Medical Celebrity, Dr. Pixie McKenna; CEO of Impact Theory and Founder of Quest Nutrition, Tom Bilyeu; Retired International Rugby Player, Stephen Ferris; and Celebrity Fitness Trainer, Craig Ramsay.
Even with overwhelming demand, the Neurovalens social media team delivered a 100 percent response rate to customer queries on Facebook, with replies received back in less than 30 minutes. Each of these factors contributed to the success of the campaign and serves as a strong case study for the power of strategic marketing for crowdfunding initiatives.
Neurovalens plans to use the funds raised to invest in additional research and further develop Modius. The focus is now facilitating the ModiusLife community to support users in a motivational and inspirational environment to improve their lifestyle and help them achieve the leaner, healthier bodies they desire. Neurovalens plans to launch sales via the company website in early 2018, with additional plans to be present at the upcoming Consumer Electronics Show (CES) in 2018.
About Neurovalens:
Neurovalens is an independent careable tech™ company, focused on using innovative neuroscience to improve lives. The mission is to use safe and effective technological advancements to make the struggle of weight loss easier for millions of people on a global scale. The first product, Modius, is a headset which helps people achieve leaner, healthier bodies through vestibular nerve stimulation. Founded by Dr. Paul McGeoch and Dr. Jason McKeown in 2015, the company is currently run from dual-headquarters in Belfast, Northern Ireland and San Diego, California. To date, Neurovalens has raised £1.4 million in VC funding.
Connect with Neurovalens:
Website: http://www.modiushealth.com
Twitter: https://twitter.com/modiushealth
LinkedIn: https://uk.linkedin.com/in/jasonmckeown
Contact:
Nicole Rodrigues
NRPR Group for Neurovalens
Nicole@NRPRGroup.com
(650) 815-5069 
Source: Neurovalens
Share:
---
Categories: Active and Healthy Living, Healthcare Technology, Neurology
Tags: Careable Tech, Indiegogo, IoT, Modius, Modius headset, neuroscience, Neurovalens, vestibular nerve, wearable tech, Wearables
---