Modern Restaurant Concepts Expands With ArrowStream to Introduce Foodservice Incident Management Solution
Press Release
•
Jul 26, 2023
Leading Fast-casual Restaurant Chain Expands Partnership with Leading Foodservice Cloud Platform for Supply Chain Intelligence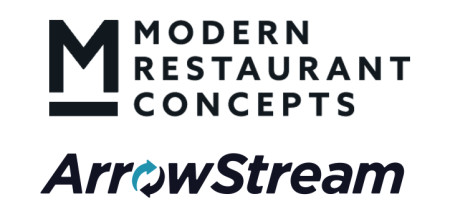 CHICAGO, July 26, 2023 (Newswire.com) - ArrowStream, Inc. ("ArrowStream"), the leading foodservice cloud platform for supply chain intelligence, is proud to announce Modern Restaurant Concepts, a leading fast-casual restaurant chain, renewed its long-term partnership with ArrowStream. This partnership renewal underscores Modern Restaurant Concepts' dedication to enhancing its operations and streamlining its supply chain processes among ArrowStream's network of over 275 chain operators across 100,000 restaurant locations, 1,300 distribution locations and 10,000 manufacturers.
Modern Restaurant Concepts, a national multi-concept restaurant platform focused on better-for-you concepts, currently owns and operates two fast-casual restaurant brands, QDOBA Mexican Eats and Modern Market Eatery. By leveraging ArrowStream's innovative software solutions, Modern Restaurant Concepts has successfully optimized its procurement, inventory management, and distribution processes, resulting in improved efficiency and cost savings across nearly 800 restaurant locations.
Already an ArrowStream Central customer, Modern Restaurant Concepts plans to expand their relationship with ArrowStream by adding their Foodservice Incident Management (FSIM) solution to Modern Market Eatery as well. Similar to QDOBA, Modern Market Eatery can now expect to capture product and service issues in 30 seconds or less through FSIM.
"We're eager to extend our partnership with ArrowStream and leverage FSIM across our entire portfolio," said Paul Sinowitz, Chief Supply Chain Officer at Modern Restaurant Concepts. "For years, ArrowStream Central has played a pivotal role in optimizing our supply chain management with QDOBA being the first to deploy FSIM. Because of the operational results and positive feedback from the stores, we are launching it for Modern Market Eatery. Without a system like FSIM in place, the burden falls on the restaurant to work with their distributor to fix and record issues. Now, Modern Market will be saving 3-4 hours per week by minimizing resolution times while seeing a significant increase in credits recovered."
ArrowStream's cloud-based platform offers real-time visibility into supply chain operations, enabling Modern Restaurant Concepts to make data-driven decisions, proactively identify potential disruptions, and ensure timely delivery of high-quality ingredients to its restaurants across the country.
"We are honored to continue working alongside Modern Restaurant Concepts," said Jay Moon, Chief Customer Success Officer at ArrowStream. "Our software solutions are designed to empower restaurant chains to streamline their supply chain operations, reduce costs, and improve bottom-line performance. We look forward to further supporting Modern Restaurant Concepts in their pursuit of operational excellence in a highly competitive restaurant industry."
Built exclusively for the foodservice industry, ArrowStream's solutions provide restaurant chains, distributors, and manufacturers with end-to-end visibility into mission-critical data and advanced analytics. Executives and managers are better equipped to more effectively identify and proactively resolve issues and collaborate with their distributors and manufacturers in their supply chain. This is why companies like Shake Shack, Captain D's, and Pollo Campero, among others, employ ArrowStream to enhance their supply chain procedures.
For foodservice operators who want to learn more, contact ArrowStream's expert team.
Source: ArrowStream, Inc.