Modern Day 'Kama Sutra' Written by Pamela Hepburn Fisk Was Published by Newman Springs Publishing
Press Release
•
Oct 14, 2022
Pamela Hepburn Fisk's new book "A Complete Guide to Pleasuring Your Partner: The Sex Education You Never Got," is a modern day Kama Sutra that is an entertaining and educational guide to revitalizing any sexual relationship. To discuss and illustrate how easy it is to pleasure your partner, or yourself, Fisk is available for interviews to take your audience well beyond classroom sex-ed and open the door to exciting new possibilities.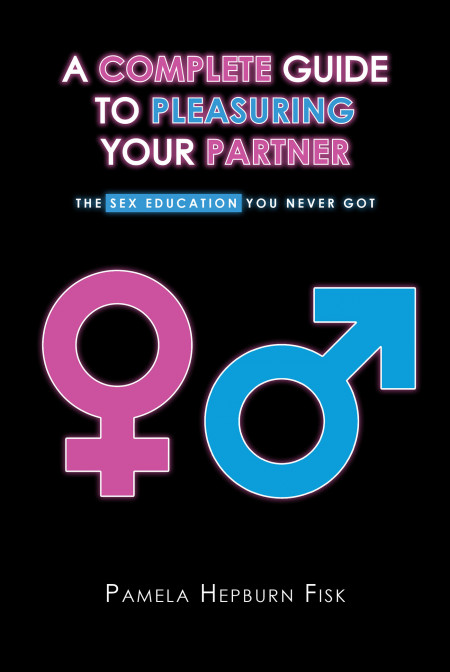 POMPANO BEACH, Fla., October 14, 2022 (Newswire.com) - The recent release presents a provocative and informative body of work that uncovers the ins and outs of human sexuality. This illuminating manual on taking one's sexual relationship to the next level to develop more intense experiences for oneself and one's partner helps bring more life and play into the bedroom.
Pamela Hepburn Fisk attended New York University Film School and is a 25-year professional marketing maven. On why she felt compelled to share this work with her readers, Fisk responds, "With this book as your main tool, readers and now audiences nationwide can become much more knowledgeable and emotionally connected with their mates. Dare I suggest that you could become an expert at sexually pleasuring your partner too?"
"My vision is that ultimately partners will become interested in sitting down with this book and utilize the re-created illustrations from the original Kama Sutra to achieve a deeper, more intimate connection and heightened experiences that come with a mutually satisfying and deeply sexual relationship."
"Is this a tall order? YES, IT IS, is my resounding answer, but soon this book will be touted as the guide to take you down the yellow brick road to the land of sexual excitement and newfound joy and contentment."
Published by Newman Springs Publishing, Pamela Hepburn Fisk's book covers all aspects of human sexuality, from forming a stronger sexual relationship with oneself to understanding different attractions and practicing safe sex. Readers of all sexual orientations will find something new within these pages to help take their sex life to a stimulating new level of fulfillment.
The paperback version of "A Complete Guide to Pleasuring Your Partner: The Sex Education You Never Got" is available through all major bookstores and online through Kindle, I Books and Nook E-books.
For additional information about the book and to arrange for an interview for your audience and all media inquiries, contact Fisk's publicist: Liz Sterling 561-809-8255.
For more information, contact the publisher, Newman Springs Publishing at 732-243-8512 or the author Pamela Hepburn Fisk 954-687-5581.
About Newman Springs Publishing:
Newman Springs Publishing is a full-service publishing house for serious authors. Each title produced by Newman Springs Publishing undergoes every step of the professional publishing process, including editing, layout, cover design, circulation, distribution, and publicity. All titles are made available in both eBook and print formats. Newman Springs Publishing distributes to tens of thousands of retail outlets throughout North America and internationally. All manuscripts in any genre are welcome to be submitted for review; If the manuscript meets the necessary criteria and is accepted for publication, Newman Springs Publishing will work closely with the author to bring the book to the retail market for a relatively inexpensive initial investment.
Source: Newman Springs Publishing