MODE Raises $1.3M in Extended Seed Round to Offer Hardware Providers Easy Way to Connect Devices, Generate Revenue
Press Release
•
Aug 30, 2016
NIFTY Corporation, a subsidiary of the Fujitsu group, joins KPCB and Metamorphic Ventures to raise company seed total to $2 million, brings cloud services to hardware of all kinds.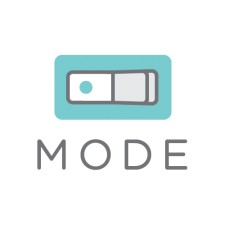 SAN MATEO, CALIFORNIA, August 30, 2016 (Newswire.com) - MODE, a Silicon Valley-based company that brings hardware to life with easy cloud integration, today announced it has raised an additional $1.3 million to bring its total funding to $2 million, driving significant opportunities for hardware vendors to offer Hardware as a Service (HaaS). MODE focuses on the software end of crafting smart devices so that hardware companies can continue to do what they do best: hardware.
Software providers have long been increasing revenue and customer satisfaction through selling ongoing, in-product services, such as Software as a Service (SaaS); now, a star-studded cast of tech players have set their sights on bringing those same benefits to the providers and manufacturers of hardware. With MODE, hardware vendors can quickly and easily craft the cloud services and apps that their customers want and are willing to pay for.
"Vendors can collect data, enhance customer value and create ongoing revenue through offering premium, subscription-based services for their products"

Gaku Ueda, CEO, MODE Inc
"As the Internet of Things (IoT) continues to evolve and take hold in daily life, there is a real need for hardware companies to also evolve. Connecting devices with the cloud makes sense: vendors can collect data, enhance customer value and create ongoing revenue through offering premium, subscription-based services for their products," commented Gaku Ueda, CEO of MODE. "Businesses need the access and versatility the cloud can give them - from automation to data analysis and other key features...what we do is lay out the on-ramp that makes it painless for vendors to get connected."
The significant investment by NIFTY Corporation during MODE's extended seed round highlights the company's potential as a game changer for enterprise. "The Internet of Things is driving significant change in how we live, work and ultimately, the very way we do business today," commented NIFTY Corporation's Takaya Ueno, Executive Officer, Chief Information Officer and General Manager of Cloud Business Division. "Supporting companies such as MODE who stand at the forefront of technical innovation is an important part of our mission to lead the way for providing services that not only provide conveniences but also enrich the lives of our customers."
Though connecting to the cloud isn't a new concept, using the cloud to connect hardware providers with their consumers is new. Hardware as a Service opens up multiple revenue channels through different connected apps that can be billed on an ongoing basis. MODE focuses on helping hardware vendors prepare and connect their products with a comprehensive system that goes far beyond basic functionality to include the following: data collection, remote access, user management, integration to enterprise systems and more.
Getting the system built and done right can be a hassle for vendors, and that's where MODE steps in. MODE is the smart, easy way for hardware providers to smarten up their devices. To find out how to make your IoT/smart product a reality, connect with MODE through their website http://www.tinkermode.com or email ​info@tinkermode.com​.
Source: MODE, Inc
Related Media