MOBILTEX Announces Completion of SOC 2 Compliance
Press Release
•
Aug 15, 2023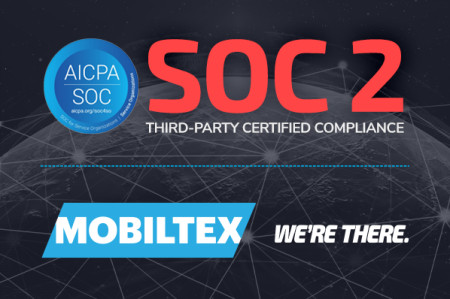 CALGARY, Alberta, August 15, 2023 (Newswire.com) - MOBILTEX (an XPV Water Partners company), a leading provider of innovative IIoT hardware and software solutions for cathodic protection, pipeline integrity, and pressurized pipeline remote monitoring within a broad range of industrial and municipal markets, is proud to announce a significant step towards ensuring unparalleled security and reliability for its clients through the successful completion of its Service Organization Control (SOC) 2 compliance.
The SOC 2 compliance serves as a testament to MOBILTEX's commitment to upholding the highest standards of security and operational effectiveness. Achieving this compliance affirms that MOBILTEX's systems, processes, and controls have been evaluated and audited by a certified third-party firm, confirming that they meet the stringent requirements set by the American Institute of CPAs (AICPA) for securing and processing customer data.
Tony da Costa, VP of Engineering, remarked on this milestone achievement, saying, "At MOBILTEX, we've always placed the trust and security of our clients at the highest level, and our commitment to safeguarding the data integrity of the critical infrastructure assets we monitor is an ongoing and constantly evolving initiative. By achieving SOC 2 compliance, we're not only delivering on our promise to always uphold the highest security standards but also showcasing our dedication to the stakeholders who rely on our technology for their essential operations. I'm incredibly proud of our team for meeting and exceeding these rigorous industry standards."
"Obtaining the SOC 2 certification reinforces MOBILTEX's ongoing commitment to the security, availability, and processing integrity of the CorView platform and all our cloud-based solutions," says Marc Bracken, CEO at MOBILTEX. "Our customers can be confident that we are making significant investments to establish and maintain the highest level of security and compliance."
The implications of SOC 2 level security are profound for organizations managing critical infrastructure, as it offers a comprehensive framework to ensure data protection, system integrity, and overall resilience against potential threats. With an ever-evolving digital landscape, MOBILTEX recognizes the importance of staying ahead of potential vulnerabilities and threats. This compliance will further bolster the company's reputation as a trusted partner for critical infrastructure remote monitoring across the many industries served around the globe.
ABOUT MOBILTEX
MOBILTEX Data Ltd. (an XPV Water Partners company) is headquartered in Calgary, Alberta, Canada, and is proud to serve hundreds of industrial, municipal, and commercial customers around the globe — delivering mission-critical integrity monitoring solutions on over 260,000 kilometers of pipeline assets. MOBILTEX innovative field and cloud-connected technologies deliver significant operational, safety, and ESG benefits to Water Utilities, Energy, and Critical Infrastructure operations. As our reputation grows, we continue to invest and expand our patented IIoT and AI/ML advancements while leveraging 5G cellular and satellite communications across our portfolio. MOBILTEX is widely recognized in the industry for innovation, reliability, and our world-class service and support.
Source: MOBILTEX