Mobile Innovations Wows Sellout Audience of Mobile Policing Experts With Live Demos of In-Vehicle Niche RMS and Native Mobile Apps Featuring Samsung DeX in Darta-Upfitted Dodge Enforcer.
Press Release
•
updated: Nov 17, 2017
At a Connected Officer Forum by Samsung, Rogers and Darta, dozens of experts lined up to see Mobile Innovations in-vehicle solution demo.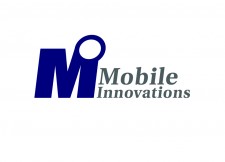 TORONTO, November 17, 2017 (Newswire.com) - Mobile Innovations CEO and founder Gary Bauer joined Rogers, Samsung and Darta Fleet Solutions to demo his company's new 2-factor-secured Niche Mobile Police Assist (MPA), to a packed audience at the Rogers Connected Officer 2017 Forum. Held inside Darta's state-of-the-art up-fitting facility, the event featured vendor presentations as well as the Mobile Innovations demo and attracted over 100 mobile law enforcement experts and solutions providers from across Canada, the USA and the U.K.
Throughout the sold-out event, Mr. Bauer carried out over 50 live demos, showcasing his company's MPANiche mobile solution, native apps like MS Office 365 and VDI (Virtual Desktop Interface) using Citrix Receiver and Horizon clients to connect back to a windows desktop when a native app is not available to access necessary data. Using a 12" touchscreen, full-sized keyboard, license scanner and ticket printer, running on a Samsung Note8 and connected with the embedded Samsung Desktop Experience (DeX) station, the seamless setup was demonstrated live for the first time ever, in a Darta-up-fitted Dodge Police Enforcer.
There was a queue to get in the car, and numerous questions and answers as folks imagined a phone-based platform for the street, in the vehicle, and back at the station.

Gary Bauer, CEO
"The super-positive response, from such a qualified group of mobile policing experts to our in-vehicle DeX setup was great," said Tim Wade. "Watching the wows from people seeing DeX work live and real- time confirms that our innovation is right on the money and right on budget for any police force. This is what they want now."
"We're very pleased at not only the turnout but also the high level of interest in our in-vehicle office and other up-fits," added Massimo Tari. "We're grateful to our major supporters Rogers and Samsung, and of course to Gary and the Mobile Innovations team for their work with us on this game-changing innovation."
"There was a queue to get in the car, and numerous questions and answers as folks imagined a phone-based platform for the street, in the vehicle, and back at the station," exclaimed Mr. Bauer. "Native Mobile Apps, using a DeX-connected smartphone to make the device work like a secure, in-vehicle PC with 12" touchscreen and keypad, license scanner and ticket-printer, is the first implementation of a vision many people see as their own."
The Darta up-fit with Samsung DeX and Mobile Innovations is now available at a fraction of the cost of ruggedized laptop up-fits and works with Galaxy Note8 and Galaxy S8/S8+ devices.
###
For more information or to set up your MPA NIche demo, please contact:
Gary Bauer - CEO
garyb@mobinnoco.com
416-889-9997
Mobile Innovations is a privately held company dedicated to enhancing mobile computing with the most advanced secure mobile data products available for Android, iOS, BlackBerry, and Windows Mobile smartphones and tablets. Based in Niagara Falls, Canada, Mobile Innovations also has operations in Toronto and the United Kingdom and works with over 75 clients across Canada, the United States and in the European Union. Mobile Innovations is a member of the BlackBerry® Alliance Program, Samsung Enterprise Alliance Program and the Apple Developer Program.
Source: Mobile Innovations
Related Media