Mobile Game Industry Veteran, Magmic, Unleashes Framework to Rapidly Launch Series of Card Games
Press Release
-
updated: Oct 17, 2017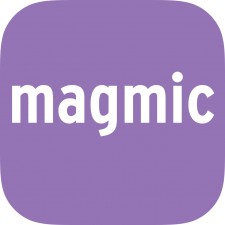 Ottawa, CANADA, October 17, 2017 (Newswire.com) - First it was the release of Simple Hearts, a stripped down, "no frills" version of the classic family favorite card game. Now, only weeks later, Magmic unveils Simple Spades, the second release within the same series of 'Simple' games.
What's the secret behind the successful back-to-back releases?
Magmic's new framework, YorkStreet, had the intention of rapid release card games, using the same infrastructure to build on. Now that the first two games have been launched, players will notice a pattern in similar casual card games coming from the Magmic team.
"YorkStreet is the latest extension of Magmic's technology platform. A huge amount of cross-discipline work traditionally goes into producing a modern mobile game. With a genre-specific focus, our new framework, tools, and work-flows enable our entire production team to raise the bar on quality and consistency while being able to rapidly release exciting new games."
- Joshua Ostrowalker (Co-Founder & CTO)
Looking into the future, Magmic will continue to quickly release 'Simple' card games while constantly evolving and maintaining high-quality entertainment. Adding more and more features, including the ability for partnerships and multiple varieties of bidding and trump suits will be something to focus on moving forward.
"We were extremely excited about launching Simple Hearts, the first of a host of games that we'll be releasing over the next year. The progress of our next generation card game framework will allow us to develop high-quality games in rapid succession."
- Mohammad Agha (COO, Magmic)
Source: Magmic
Share:
---
Categories: Video Games, Mobile and Smart Phones, Tablet Computing, Games and Play, Online Gaming
Tags: Android, Apps, Gaming, iOs, iPhone, Magmic, Mobile, MobileGames, MobileGaming, SimpleHearts, SimpleSpades
---