MLB All-Stars Launch FanSigner, a Personalized Memorabilia Service That Supports Charities
The company was co-founded by two-time Cy Young winner Max Scherzer
Press Release
-
updated: May 12, 2017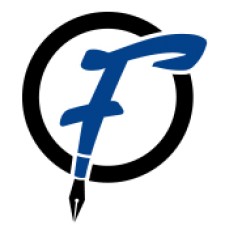 WASHINGTON, D.C., May 12, 2017 (Newswire.com) - A new memorabilia company, fansigner.com, has launched with backing and participation from some of the biggest names in Major League Baseball. Two-time Cy Young Award winner Max Scherzer has joined Washington Nationals teammates Stephen Strasburg, Ryan Zimmerman and Anthony Rendon to headline the first wave of signers to participate on the fan-friendly platform.  
FanSigner provides fans with personalized memorabilia while allowing athletes to promote and allocate proceeds to the charitable causes of their choosing. Fans have the option to personalize their memorabilia either by requesting a custom inscription or by mailing in their own sentimental item to sign and return. Unlike most memorabilia sites, FanSigner allows fans the ability to procure autographs directly from the signers, thereby removing concerns around authenticity and eliminating unnecessary middlemen. The company intends to share video recordings and authentication guarantees with each item, further enhancing the fan experience.
"Everyone benefits from FanSigner," said Scherzer. "The players get a way to actively promote a cause that matters to them. Fans get access to personalized memorabilia without flying across the country. Charities get a new source of funding from the proceeds of each item."
Scherzer announced the official launch of FanSigner over Twitter
FanSigner is led by Co-Founder and CEO Ryan Mitchell, who is being aided by an experienced group of entrepreneurs alongside Scherzer's connections across sports, media and entertainment. Initially, the service will feature baseball players and athletes, but fans will ultimately dictate who they want on the network.
"Through our service, fans can request any signer they want," said Mitchell. "Aside from athletes like LeBron James, fans can request musicians like Taylor Swift, actors like Melissa McCarthy, or writers like J.K. Rowling."
FanSigner has already received thousands of visitors from Scherzer's initial tweet. Fans are encouraged to share feedback through FanSigner's website and social media accounts.
About FanSigner: FanSigner is a personalized memorabilia platform built by players, designed for fans, all in support of charity and social causes. FanSigner was created by a group of entrepreneurs and athletes led by Max Scherzer, a two-time Cy Young Award winner and future hall of fame pitcher for the Washington Nationals.
Media Contact:
Ryan Mitchell
CEO / Co-Founder
ryan@fansigner.com
314-896-0915
Source: FanSigner
Share:
---
Categories: Recreation and Sports, Charitable Contributions, Sports-related Business
Tags: autographs, baseball, celebrities, charity, launch, max scherzer, memorabilia, personalized, sports, washington nationals, website
---