Mitsui Gunma Management Reports on China's New Coffee Start Up in Bid to Overtake Starbucks
Mitsui Gunma Management comment on Luckin Coffee as they look to overtake the retail coffee industry in mainland China.
Press Release
-
updated: Jan 18, 2019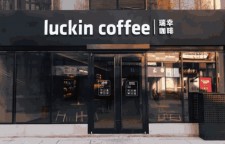 OSAKA, Japan, January 18, 2019 (Newswire.com) - Mitsui Gunma Management research and analysis team has reported on a new Chinese startup "Luckin Coffee" that has planned to inject millions of dollars per year expanding its Chinese branches to overtake Starbucks.
Founded in 2010, Japanese Mitsui Gunma Management an independent, full-service brokerage that provides wealth management solutions for retail and corporate clients, has commented saying that the Chinese coffee maker has a fantastic business model.
It had been estimated that its small coffee outlets would surpass Starbucks cafes by the end of the year; they already have a popular mobile application that delivers its products to customers in less than 20 minutes. The company has also provided rewarding discounts to sway consumers.
Chinese Luckin Coffee is going through over $130 million U.S. Dollars a year to keep its competitive edge. The money and strategy are putting pressure on Starbucks which until recently has not had any major market competitor.
"At present, Starbucks' most profitable market right now is in China, it owns over half of the market share which has taken many years to grow its brand and now faces steep competition," commented James Morgan, Head of Equity Derivatives at Mitsui Gunma Management.
Speculation continues as to whether Chinese Luckin Coffee can continue its efforts in market domination in coming years to be powerful enough to overtake its rival. U.S. based Starbucks has noted in its last investors report that they are expecting to triple its revenue by 2020 in mainland China.
While the current valuation of Luckin Coffee stands at $2.2 billion U.S. dollars, and which is also backed by significant investment companies and institutions, it seems that its business model is a bet that Chinese office workers will enjoy the ease of access to quick coffee then premium products.
Media Contact: 
Mr. Takaki Hokichi
Head of Research & Analysis
Telephone Number: +81 6 4560 5417
Email Address: takaki.hokichi@mgmcorporate.com
Source: Mitsui Gunma Management
Share:
---
Categories: Financial News, Finance, Financial Securities
Tags: Asian Markets, Chinese Economy, Financial News, Mitsui Gunma Management
---