MissionOG Exits Cloud Computing Analytics Provider Cloudamize
Cloudamize Acquisition Generates 52% IRR
Press Release
-
updated: Aug 3, 2017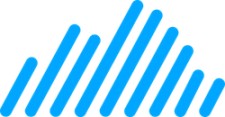 PHILADELPHIA, Pa., August 3, 2017 (Newswire.com) - MissionOG announced today the successful exit of Cloudamize, a leader in cloud computing analytics, following the completion of an acquisition by Cloudreach, a leading global cloud enabler for enterprises. Together the companies provide best-in-class software and services for the migration and management of cloud infrastructure.
Cloudamize is a leading technology platform that can automate in-depth cloud infrastructure data collection and analytics. The solution collects billions of data points, analyzes them, and presents the findings in a simple way so that customers can make data-driven decisions.
The Cloudamize team has consistently innovated their platform based on market needs and delivered high value to their enterprise customers.
The growth and successful acquisition of Cloudamize validates a MissionOG investment thesis that enterprises will accelerate the migration of applications and storage from data centers to public cloud, and will also require detailed analytics to efficiently manage the cloud lifecycle. 
"The founders, Khushboo and Stephan, and the Cloudamize team have consistently innovated their platform based on market needs and delivered high value to their enterprise clients," noted George Krautzel, managing partner of MissionOG. "By providing an easy means to understand complex infrastructure data, they have simplified the migration process and helped enterprises start to realize the potential of the cloud."
"We greatly valued the investment and strategic guidance from George and the MissionOG team," said Bob Moul, CEO of Cloudamize. "MissionOG's operational support and strong network made them an ideal investment partner." MissionOG led several investment rounds for the company. The proceeds from the exit represented a 52% IRR. Krautzel served on the board of directors along with MissionOG advisor Jonathan Palmer.
According to Gartner, spending on Infrastructure-as-a-Service will expand from $24 billion in 2016 to $75 billion in 2020. Cloudreach and Cloudamize are respective leaders in accelerating this growth in adoption.
MissionOG has invested in 15 companies since its founding in 2012. The firm invests in technology and software-related B2B businesses with a specific focus on financial services, payments, SaaS, and data platforms.
About Cloudamize
Cloudamize is a cloud computing analytics platform that provides data analysis and recommendations to speed and simplify cloud migration and cost management. Our platform helps you choose your best-fit cloud vendor; automates application discovery and dependency mapping to design a precise migration plan; analyzes your performance metrics and usage patterns on an ongoing basis to ensure your cloud is always right-sized; and provides clear visibility into cloud costs for better control. Armed with these insights, you can more quickly make accurate cloud decisions, achieve cost-performance optimization, and maximize the value of your cloud investments. Cloudamize is proudly located in Philadelphia. For more information, please visit https://www.cloudamize.com.
About MissionOG
MissionOG provides capital to early and growth stage B2B technology companies. We apply our experience and capabilities to a group of highly skilled and passionate entrepreneurs whose businesses are on the cusp of exponential growth. Headquartered in Philadelphia, MissionOG is managed by entrepreneurial operators who have effectively built early to growth stage businesses and guided them through successful acquisitions. For more information visit http://www.missionog.com.
Media Contact
Sophie Kaye
Email: sophie@missionog.com
Phone: 267-239-5869  x104
Source: MissionOG
Share:
---
Categories: Cloud computing, Information Technology, Venture Funding
---