MindSpring Metro DC Begins Second Year of Operation
Denise Minor Set to Expand Leadership Training, Executive Coaching, Team Building and Professional Development Services
Press Release
-
updated: Sep 9, 2016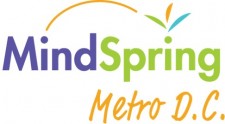 Washington, DC, September 9, 2016 (Newswire.com) - At MindSpring Metro DC http://MindSpringmetrodc.com, the primary goal is to help individuals connect with one another in their work environment.  This can be accomplished by developing rapport, and by bridging cultural, generational and geographic distance. Simply stated, MindSpring Metro DC believes that learning is the key to professional growth and positive change.
Having recently celebrated its first full year of providing customized leadership training, executive coaching, team building and professional development services to a variety of clients in the DC - Maryland - Virginia (DMV) region, one of MindSpring Metro DC's two leaders, Denise Minor, is readying herself for an exciting second year.
Ms. Minor became the sole proprietor of MindSpring Metro DC in mid-August and she has emerged from this transition prepared to chart her own course for the future of the business. Most importantly, Ms. Minor continues to build a powerful team that ensures the high quality of products and services that MindSpring Metro DC is known for providing. She has also found adjusting to life and work to be a liberating experience, as she has the full freedom, creativity and flexibility to pursue business development, marketing and client services strategies that are specifically tailored to her many strengths.
"As I look forward to a very bright future for MindSpring Metro DC, I'm enthusiastically exploring a wide range of new opportunities for service delivery, programmatic partnerships, public speaking and leadership training," said Denise Minor, President and CEO of MindSpring Metro DC. "I'm fascinated by the potential of connecting seemingly unrelated educational and training modalities to one another - a step which has the potential to facilitate the most unique, effective and tailored solutions in the field of leadership training and education. Beyond this commitment to openness and innovation, my approach to client service and communication is deeply rooted in the lessons I learned over the course of a nearly 30 year career at the Federal Bureau of Investigation, arguably the world's most revered law enforcement agency."
An exciting opportunity to discover new knowledge cultivated by MindSpring Metro DC will take place on Friday, September 23 at the Helping You Grow DC 2016 conference at the Hilton Old Town in Alexandria.  This one-day event is packed with a combination of inspirational speeches, educational presentations and meet n' greet opportunities with speakers and authors in attendance.  Speakers include Ms. Minor, as well as Christina Eanes of Quit Bleeping Around, LLC and Lisa Marie Platske, CEO of Upside Thinking.  Sponsors include Alimond Studio, diginovas, MindSpring Consulting, and Abraham Global Marketing. Visit http://helpingyougrowdc.com/ to learn more and register today.  This conference will serve as a prime example of what the future has in store for MindSpring Metro DC under Ms. Minor's exclusive leadership.
In the first year of MindSpring Metro DC's operation, Ms. Minor was responsible for identifying and securing clients, while also playing an active role in the delivery of services, client communication and retention. Her efforts secured several government contracts, while also establishing a portfolio of corporate and nonprofit clients in the DMV region, and out of state.  Current and previous clients include the Foreign Service Institute, the U.S. Bureau of Engraving and Printing, the U.S. Department of Commerce, Medtrition, Inc. and the law firms of Williams Mullen and Crowell & Moring.  
At MindSpring Metro DC, all client learning and training programs are now custom designed and conducted by Ms. Minor.  She is driven by a commitment to imagining sustainable and strategic solutions that improve personal relationships and self-awareness, as well as a dedication to collaboration and engagement.  The results are improved morale and productivity, individually and collectively, in each client's professional environment.
Prior to joining MindSpring Metro DC, Ms. Minor spent over 28 years in public service as a Special Agent with the Federal Bureau of Investigation (FBI).  As a certified FBI instructor, she worked as a facilitator / instructor for the FBI's leadership development program team - the overarching goal of which was to improve and shift the management culture in the FBI to one of leadership.  She leverages this top tier training to add value to every client engagement at MindSpring Metro DC.  For good measure, Ms. Minor is a licensed attorney with a JD from Lewis Clark Law School and a Certified Professional Co-Active Coach (CPCC), while also maintaining a Top Secret security clearance with the U.S. Federal Government.
In addition to Ms. Minor's leadership and expertise, MindSpring Metro DC's work is supported by MindSpring's corporate resources.  In fact, MindSpring has consistently provided some of the most unique and successful learning and training programs in the nation since its founding in 1995.
"We are incredibly fortunate and equally enthusiastic that someone as accomplished and respected as Ms. Minor chose to join the MindSpring family upon her retirement from the FBI," said Terry Hasty, Vice-President, MindSpring Consulting, Inc.  "As the corporate engine that drives our affiliates around the U.S., our most successful and effective relationships are those that are truly reinforcing and reciprocal in nature.  Denise continues to illustrate the expertise and knowledge that will enable her to deliver unmatched results for her clients, while also exhibiting her belief in the core values of collaboration, enthusiasm and authenticity that inform everything we do at MindSpring.  The sky is truly the limit for Denise Minor and MindSpring Metro DC - we're so happy for her and appreciate all she brings to the MindSpring team."
In addition to consulting, Ms. Minor is available for presentations and speaking engagements about the importance of lifelong learning and training solutions.  Though she is part of a fee-based speaking bureau, Ms. Minor does one pro bono training seminar or leadership lecture each quarter for a local non-profit organization providing programs and services to vulnerable individuals and families in the DMV region.  Contact Ms. Minor at denise@MindSpringmetrodc.com to have your organization considered for this opportunity.
Source: MindSpring Metro DC
Share:
---
Categories: Business Development, Business News, Administration and Management
Tags: Advancement, Executive, Leadership, Management, Resources, Skills, Team, Training
---