Mind Beauty Discusses the New Dating Culture and What Role Masks Will Play on Valentine's Day
Press Release
•
updated: Feb 2, 2021
The pandemic has changed many things and dating is one of them. Mind Beauty, the creator of the AM99 Mask weighs in on how masks will play a role on Valentine's Day and dating, in general, moving forward.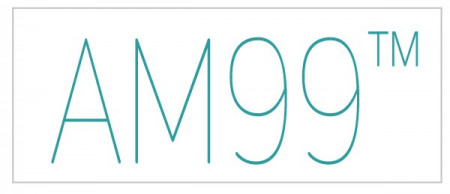 SAN FRANCISCO, February 2, 2021 (Newswire.com) - Since social distancing measures including stay-at-home orders and face masks came into effect in March of 2020, the dating world has changed. Mind Beauty, the San Francisco, California-based company behind the AM99TM line of protective and reusable face masks is weighing in on the new dating culture and how masks will continue to play a prominent role.
Before the pandemic, people were used to meeting others at different events and social settings and going on face-to-face dates.
Now, as a result of COVID-19, there's been a shift in the dating landscape. However, despite these changes, Match Group with brands like Tinder, Match, Meetic, OKCupid, Hinge, Pairs, PlentyOfFish, and OurTime among other brands in its portfolio, reported a 15 percent increase in new subscribers over the second quarter of 2020.
As dating apps thrive and interest in finding a companion continues to grow, people everywhere are slowly but surely venturing out again. This time, while wearing a mask.
And, while face masks have changed fashion culture, they've also changed how people interact with strangers and potential love interests.
"Adaptability is a major theme that came to the surface during this pandemic," said Joei Lau, Founder of Mind Beauty, "From adapting to a new way of life to wearing face coverings and social distancing to finding creative ways to date, we've all had to make changes in one way or another."
In 2020, the idea of mask fashion grew in popularity as people found innovative and unique ways to adapt to their "new normal" of wearing a face mask and matching this new accessory with their outfits.
Mind Beauty's reusable, lab-certified, cotton-based AM99 mask aligns perfectly with the trend as they come in a variety of colors including pink and red which are perfect options for a Valentine's Day date.
Meaningful and emotional connections are an essential part of life and though dating during a pandemic looks a lot different than most are used to, there are still ways to safely connect with others such as a virtual first date, checking transmission rates in the area before meeting in person, or planning an outdoor activity.
No matter the idea, the breathable AM99 mask is a great option for Valentine's Day as it provides the wearer with the ultimate mix of form and function.
"Our customizable masks can complement any outfit while providing ultimate comfort thanks to the nose bridge that can be adjusted to fit snug to the wearer's face which is especially beneficial to avoid fogged lenses for people with glasses," Lau noted.
The AM99 mask is different from other masks on the market for a number of reasons including:
Added protection reduces contact with the family of coronaviruses and other microorganisms including MRSA, E.coli, and Klebsiella pneumonia as well as many more global health concern contagions that can lead to meningitis, salmonella, urinary tract infections, and food poisoning
Greatly reduces chances of surface-to-surface transmission
Washable up to 70 times
Environmentally-friendly solution
No filters to change
Non-toxic, non-irritant, non-mutagenic
Independent lab-certified protection
Active components manufactured in Japan using patented technology
Find the perfect mask in terms of protection, comfort, sanitary experience, and fashion this Valentine's Day and beyond with MindBeauty's AM99 mask.
About AM99
MindBeauty created the AM99™ line of protective face masks as a response to the heightened need for simple and effective solutions to contain, protect against, and minimize the effects of the global outbreak. The result is a reusable face mask that is an effective, safe, and fashionable option that's early-to-market for users and outperforms other masks in the market landscape. Learn more at am99tech.com.
CONTACT INFORMATION:
Tiffany Kayar
tiffanyPR@newswiremail.io
Source: Mind Beauty