Mimvi SEO, LLC is Proud to Announce Its Expansion Into the South With the Opening of Charleston, South Carolina Office
Press Release
•
updated: Feb 2, 2018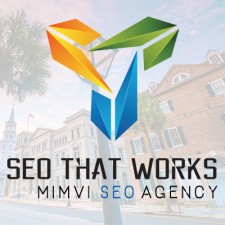 NEW YORK, February 2, 2018 (Newswire.com) - Mimvi SEO is proud to announce that it has expanded its dominant internet marketing, SEO and web design company down the United States' east coast with the opening of another office in Charleston, South Carolina. Mimvi SEO has been a leader in the Long Island and New York City internet marketing field for years, garnering it various awards and recognition for its services. Because of its national growth, Mimvi SEO has made the decision to open an additional office in the charming, bustling southern city of Charleston. The office officially opened its doors for business on Jan. 29, 2018.
Mimvi SEO opened its first Long Island, New York office in the Fall of 2012; since its incorporation, Mimvi SEO has grown tremendously both due to an increased demand in the SEO and web design fields and due to its ability to stay on top of the competition. The company later opened an office in New York City in 2015 and has now expanded into the South with the opening of its Charleston office. Mimvi SEO's expansion into the South Carolina market has been approximately one year in the making; its Chief Executive Officer, Marcus Becker, saw an opportunity to tap into a growing financial market that would benefit from an influx of the services offered by Mimvi SEO.
"When the opportunity to open another location in Charleston, South Carolina presented itself, it was something that I had to jump on," stated Mr. Becker. "Charleston is a quaint, charming Southern city build on a foundation of good people doing good work. But besides the charm is all of the amenities and business of any other big city. We believe a new office in Charleston is a wonderful opportunity to meet the men and women who keep this city going and to grow our business with theirs. Me and my staff have worked tremendously hard to get where we are today and are honored to offer our web design, internet marketing and SEO to the business owners of Charleston and its surrounding neighborhoods."
To learn more please visit, http://www.mimvi.com/charleston-seo.
If you are looking for an SEO, internet marketing or web design partner for your business, contact Mimvi SEO today at 843-640-5448 or seo@mimvi.com.
Source: Mimvi SEO