Mimvi SEO, LLC Enters Global Market With Acquisition of International Client in Europe
Press Release
-
updated: Feb 7, 2017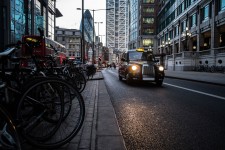 New York, NY, February 7, 2017 (Newswire.com) - ​​Mimvi SEO, LLC has dominated the Long Island and New York SEO, internet marketing and web design industry since its relatively recent incorporation.  CEO Marcus Becker and his team of marketing and web design experts hit the ground running, quickly making Mimvi SEO, LLC the top seed in all things internet marketing.  Mimvi SEO, LLC's strategy seems to be straightforward, yet incredibly complex to execute: it functions as a huge corporation, in client base and outcome, while maintaining and intimate office and close personal relationships with individual clients.  Mimvi SEO, LLC's client base seemingly grows by the day.  Yet despite this, each and every customer is greeted by name in each interaction, and all deadlines are met by this professional team.
Mimvi SEO, LLC certainly has its own personality, from top to bottom, making it one of the most dynamic and highly sought after SEO companies to work with.  The drive, determination and expertise of Mr. Becker and his team has not only generated increased traffic to Mimvi SEO, LLC's site and increased leads, but has also led to the highest client base Mimvi SEO, LLC has seen to date.  A majority of this clientele is located on Long Island, New York, and in the surrounding areas.  However, as nearly all of this work can be done remote, or through internet or phone meetings, Mimvi SEO, LLC, has seen increased traffic, leads and clients from across the United States.  And now, internationally.  And last month, Mimvi signed its first international client: a British corporation.  If a company is the top SEO company in New York, the mecca of United States business, that company is top anywhere - that is the mentality of these new foreign leads and clients.
"Everyone has been taught, or has heard the mantra, 'practice what you preach,'" stated Mr. Becker.  He continued, "It sounds cliche, but it is 100% accurate. How can I convince Mimvi's clients that our tactics are effective and will put them at the top of the ranks for their industry and targeted keywords if that is not where we, a group of SEO strategists, are?  For that reason, the team at Mimvi SEO does extensive research to stay ahead of Google's updates.  Over the course of our existence, these efforts have repeatedly paid off as we have grown tremendously as a company and in our client base.  2017 promises to show bigger growth; it already has, with the acquisition of our first international client.  We are honored and proud to be making a splash in both the domestic and international SEO scene and cannot wait to see where 2017 takes us."
For any businesses looking to boost their SEO and internet marketing strategies, or for a re-design or newly designed websites by Mimvi.
Contact Information
Marcus Becker
New York, New York NY
Phone: 1-917-477-6552
http://www.mimvi.com/
http://www.mimvi.tech/
Source: Mimvi SEO, LLC
Share:
---
Categories: Marketing, Web Services, Internet
Tags: seo company new york, seo nyc. mimvi seo, seo usa
---