Milrose Consultants Announces Elizabeth Ganss as Chief Financial Officer
Press Release
•
Sep 13, 2023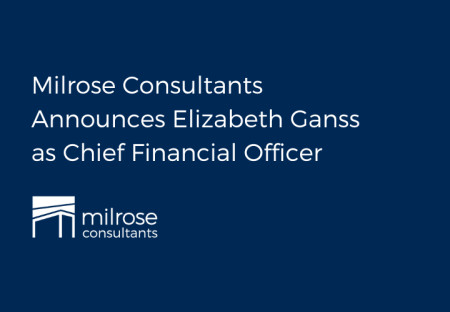 NEW YORK, September 13, 2023 (Newswire.com) - Milrose Consultants, a national mission-critical building compliance consulting firm dedicated to solving their clients most complex building development and maintenance needs, is happy to announce the appointment of Elizabeth Ganss as Chief Financial Officer effective September 12th, 2023. Ms. Ganss brings more than 30 years of financial and leadership experience to the role, previously serving as EVP & CFO of Propeller Industries.
"Liz is a proven CFO and business leader, delivering impressive results throughout her career across companies spanning multiple industries in finance, human capital, and operating leadership roles. She brings diversified and valued success and experience leading finance teams for growing several national firms in private equity, and I am excited to welcome her to Milrose," said Dominic Maurillo, CEO of Milrose. "Liz will be a driving force in our strategic transformation as we continue to acquire and integrate new partnerships, improve our operating model and execution, deliver strong financial performance, and increase value for our shareholders."
Prior to her role at Propeller, Ganss spent more than two years as CFO of Anticimex Group, a global leader in modern pest control, as well as SVP & Chief Accounting Officer of Sterling Talent Solutions, a Goldman Sachs Portfolio Company. Ganss began her career in public accounting, starting as an audit manager for Deloitte LLP.
Source: Milrose Consultants