Milrose Consultants and Howard L. Zimmerman Architects & Engineers (HLZAE) Announce New Strategic Partnership
Press Release
•
Feb 2, 2022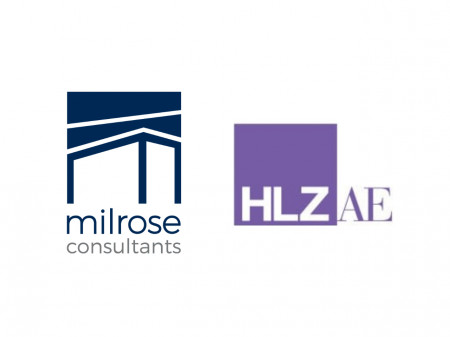 NEW YORK, February 2, 2022 (Newswire.com) - Milrose Consultants, a leading national provider of building compliance consulting solutions, and Howard L. Zimmerman Architects & Engineers ("HLZAE"), a premier specialized architectural and engineering firm based out of New York City, are pleased to announce a new strategic partnership.
Founded in 1981 by Howard L. Zimmerman, HLZAE has over four decades of experience serving as the go-to architecture and engineering firm for exterior restoration, preservation, and alteration of existing buildings and their systems. The firm employs a professional team of architects, engineers, designers, technical and building system specialists and offers a wide-range of architectural and engineering services throughout the New York City area.
The new Milrose Consultants and HLZAE strategic alliance will allow both companies to leverage each other's capabilities and geographic reach to better serve their clients and enhance the portfolio of services they can offer across an expanded national footprint.
Howard L. Zimmerman, President of HLZAE, commented, "At HLZAE we strive to always give our clients the excellent service they deserve, and this partnership is just one more way for us to do that. HLZAE's new partnership with Milrose will open new opportunities for HLZAE and enable us to accelerate our growth in the coming years and expand into new markets."
Dominic Maurillo, CEO of Milrose Consultants, said, "By partnering with HLZAE, both of our companies are better positioned than ever to help our customers solve their building code compliance challenges. The Milrose-HLZAE partnership will allow us to leverage each other's unique strengths to deliver better, more efficient consulting services to our clients at every stage of the project lifecycle."
About Milrose Consultants
Milrose is a leading provider of building code compliance, fulfillment, and consulting solutions to the commercial real estate market across the U.S. Founded in 1988, Milrose enables clients to outsource the burden associated with navigating the complex building compliance environment through its diverse portfolio of permitting, code and zoning, regulatory filing, due diligence and other compliance solutions.
For more information, please visit www.milrose.com.
Source: Milrose Consultants