Miller Environmental Group Participates in High Path Avian Flu Research Day
Press Release
-
updated: Jun 13, 2017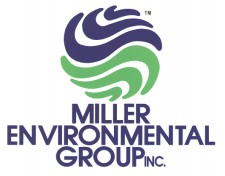 Calverton, N.Y., June 13, 2017 (Newswire.com) - Miller Environmental Group, Inc. (MEG) recently participated in a Highly Pathogenic Avian Influenza (HPAI) research day in Lancaster County, Pennsylvania. The Pennsylvania Department of Agriculture (PDA) hosted the event, which included a presentation by Dr. David Wolfgang, Pennsylvania's state veterinarian and director of the Bureau of Animal Health and Diagnostic Services. 
Dr. Wolfgang discussed biosecurity and permitting requirements in a designated HPAI control area. He also described how the 3D operation — which includes Depopulation, Disposal, and Decontamination — would be handled during an HPAI event. The Pennsylvania Department of Agriculture (PDA) contracted with MEG to support technical assistance and other needs in the event of a potential disease outbreak. 
"Miller Environmental Group has been instrumental as we coordinate and organize our HPAI preparedness program here in Pennsylvania," said Greg Hostetter, PDA Deputy Secretary for animal health and food safety of the department. 
Gary Humphreys, Regional Manager for the Mid-Atlantic Region of MEG, displayed some of the response and decontamination equipment and demonstrated the company's ability to decontaminate personnel, equipment and facilities where hazardous materials or infectious substances have been released. Humphreys also discussed MEG's experience with a wide spectrum of similar scenarios including responses to threats of anthrax, botulism, bloodborne pathogens, corrosives, flammables, and organics. MEG displayed a variety of equipment including vacuum trucks, decontamination trailers, traffic control equipment, and portable water storage. Dr. Gregory Martin of the Penn State Extension Service also demonstrated how a broiler flock could be depopulated using a foam spray.
Miller Environmental Group is a diversified environmental services company providing industrial cleaning, environmental emergency response, environmental remediation, health and safety training, marine support services, and geothermal drilling coupled with heat pump sales for its clients. MEG'​s corporate headquarters are in Calverton, New York, with a total of nine offices serving the Mid-Atlantic and Northeastern U.S. For more information about MEG'​​s services, visit www.millerenv.com.
If you would like more information, or to schedule an interview with Mark Miller, please call Janet Martin at 631-369-4900 Ext. 212, or e-mail Janet at jmartin@millerenv.com.
Contact Information:
Mark Miller
Miller Environmental Group, Inc.
Telephone Number: (631) 369-4900
Fax Number: (631) 369-4909
Email Address: mmiller@millerenv.com
Web site address: www.millerenv.com
Source: Miller Environmental Group
Share:
---
Categories: Environmental, Infectious Diseases, Healthcare and Medical News
Tags: environmental services, high pathogenic avian influenza, HPAI, Miller Environmental Group, PDA, The Pennsylvania Department of Agriculture
---