Millennium Trust Names New Chief Financial Officer
Press Release
•
May 1, 2023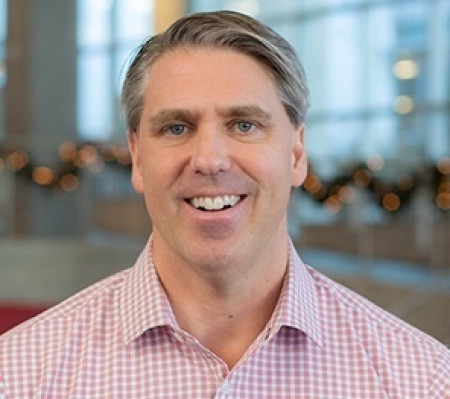 OAK BROOK, Ill., May 1, 2023 (Newswire.com) - Millennium Trust Company, LLC, a leading provider of health, wealth, retirement and benefits solutions, has named Murphy Clark its Chief Financial Officer.
Clark joins Millennium Trust after serving as Chief Financial Officer at RVO Health, a consumer-first, digital health joint venture between Red Ventures and UnitedHealth Group. In this role, he directed and oversaw all financial activities of the company, including strategic and financial growth plans.
Before he helped establish the joint venture, Clark helped grow Red Ventures Health from a single partnership into a billion-dollar-plus enterprise. He first joined Red Ventures in 2018 as the Executive Vice President of Corporate Strategy, M&A and Financial Planning & Analysis, leading more than 20 M&A transactions, including the acquisition of brand name, consumer internet assets CNET, Lonely Planet, and Healthline Media.
"Murphy brings extensive knowledge and diverse experience to the company," said Dan Laszlo, CEO of Millennium Trust. "We believe his leadership, professional background, and exceptional understanding of the strategy required for growth will help our entire team continue to find success."
Prior to joining Red Ventures, Clark held several leadership positions at Wells Fargo Securities, LLC investment bank, where he helped run the firm's middle-market financial sponsor coverage and equity private placements efforts. Before that, he spent nearly a decade in private equity, focused on growth equity and late-stage venture capital investments with TL Ventures, Kitty Hawk Capital and GE Capital.
Clark holds a B.A. from Stanford University and an MBA from the University of Pennsylvania's Wharton School of Business. He is a Kauffman Fellow, one of the world's premier innovation, leadership and venture capital-focused programs.
"It's an incredibly exciting opportunity to join a company in growth mode," Murphy said. "I'm eager to be part of Millennium Trust's momentum and to continue to build on an effective finance operation."

About Millennium Trust Company
Millennium Trust Company solves important business challenges through innovative financial wellness solutions that help people plan, save and invest. With more than 5 million clients holding over $55 billion in assets under custody, we are committed to using our decades of expertise and strong partnership with the financial community to empower employers, advisors and institutions to help people achieve short-term and long-term financial security. Learn more about Millennium Trust at www.mtrustcompany.com and follow us on LinkedIn.
Source: Millennium Trust Company