Millennium Trust Completes Acquisition of Benefit Resource, LLC
Press Release
•
Jul 13, 2023
Combined product offerings will accelerate growth and create a best-in-class solution within the health and benefits category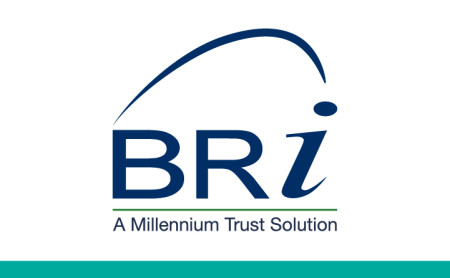 OAK BROOK, Ill., July 13, 2023 (Newswire.com) - Millennium Trust Company, LLC, a leading provider of health, wealth, retirement, and benefits solutions, today announced the acquisition of Benefit Resource, LLC (BRI), a leading provider of FSAs, HRAs, HSAs, commuter plans, and COBRA administration services.
"Our strategy is building a unified and interconnected range of services and solutions that take a holistic approach to financial wellness. BRI brings strong relationships, expanded offerings, and most importantly, a forward-thinking and client-focused team," said Dan Laszlo, Millennium Trust chief executive officer. "Together we will create a best-in-class solution for our clients and the consultant and broker community as a health and benefits category leader."
For 30 years, BRI has combined industry experience, effective technology, and exceptional service to support more than 400,000 participants across over 5,500 employer plans nationwide. The company's strong distribution channels and partners, small- and medium-sized business experience, commuter benefit plan capability, and best-in-class functionality will help Millennium Trust gain new capacity as it continues to elevate client offerings and user experience through innovation and technology investments.
"As we look at ways to serve our clients more holistically, it was important for us to find the right partner, and I feel we have done that," said Jason Hall, BRI chief executive officer. "With Millennium Trust, we'll work to combine our solutions, accelerate our growth, and continue to offer client-focused, technology-enabled best-in-class solutions for the small- to mid-market."
This acquisition reflects Millennium Trust's continued efforts to expand its health, wealth, retirement, and benefits solutions. In 2022, the company acquired PayFlex, a provider of health savings accounts (HSAs) and other consumer-directed benefits, to broaden its services and solutions for employers, institutions, and individuals. Earlier this year, Millennium Trust acquired Accruit Holdings LLC (Accruit), a leading, independent Qualified Intermediary and technology service provider of real estate 1031 exchanges.
"BRI brings strong client relationships and compelling channel partnerships, new capabilities with best-in-class functionality and user experience, and a knowledgeable and driven team with an excellent understanding of the SMB segment," said Erik Beck, Millennium Trust chief commercial officer. "We are thrilled about the immediate value add that BRI brings through expanded offerings and the opportunity to offer even more to our clients and the industry."
Millennium Trust is headquartered in the Chicago suburb of Oak Brook, Illinois, with more than 1,200 employees across the United States. BRI is headquartered in Rochester, New York, with over 200 employees nationwide.
Kirkland & Ellis LLP is serving as legal counsel to Millennium Trust in connection with this transaction. Raymond James & Associates, Inc. is serving as financial advisor, and Willkie Farr & Gallagher LLP is serving as legal counsel to BRI.
About Millennium Trust Company
Millennium Trust Company solves important business challenges through innovative financial wellness solutions that help people plan, save and invest. With more than 6 million clients holding over $56 billion in assets under custody, we are committed to using our decades of expertise and strong partnership with the financial community to empower employers, advisors and institutions to help people achieve short-term and long-term financial security. To learn more about Millennium Trust, go to mtrustcompany.com.
About Benefit Resource (BRI)
BRI (http://www.BenefitResource.com) provides dedicated pre-tax account administration and COBRA services nationwide to clients ranging from small businesses to Fortune 100 companies. BRI pioneered paperless card technology and continues to lead the industry with a one-card solution for FSA, HRA, HSA, and Parking/Mass Transit plan administration, online enrollment, and account management to simplify human resource involvement, and mobile balance and receipt applications to provide added convenience to participants.
Source: Millennium Trust Company