Mike Gallagher Proposes Renters Tax Break That Will Help 70 Percent of New York City Residents
A NYC Congressional candidate wants to give renters a similar tax break that homeowners currently get. Mike Gallagher says his proposal would help 70 percent of all New York City residents, putting more money in their pocket.
Press Release
-
Jan 21, 2016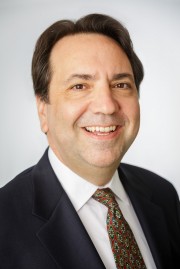 New York, NY, January 21, 2016 (Newswire.com) - ​Congressional candidate Mike Gallagher is proposing a tax break for renters that could potentially help 70 percent of all New York City residents.
Currently, homeowners can deduct up to $100-thousand a year for the interest they pay on their mortgages. Under Gallagher's proposal, renters would be given a similar tax break. 
In New York City, close to 70 percent of all New Yorkers rent their apartments, while 30 percent own. This is in contrast to the rest of the country where the figures are reversed. 
"A tax break for renters isn't a Republican or Democratic issue. It's a pocket book issue that will help New Yorkers living paycheck-to-paycheck," says Gallagher. "More than a quarter of all New Yorkers spend more than half their paycheck on rent. This tax break will put more money in their pocket."
Gallagher is running for Congress in New York's 13th Congressional District, which covers Upper Manhattan and parts of the Bronx. It stretches from the far Upper West Side through Washington Heights, Inwood and into Kingsbridge, Norwood and Bedford Park.
Five professional politicians from Albany and two politicians from Washington, DC are also running for the seat that is being vacated by outgoing Congressman Charles Rangel.
Father in Chief Running for Congress
Gallagher is not a politician. He's a full-time father of four who has juggled parent teacher conferences, managed doctors  appointments, volunteered for Little League, and balanced the family budget.
Gallagher says this experience as "Father in Chief" has given him a deep understanding of the real challenges New Yorkers face every day.
"The median rent for a 1 bedroom in West Harlem goes for $2000 a month" Gallagher said. "If you're a new homeowner with a mortgage, you get roughly a $1900 tax break every month. But if you're a renter in that same neighborhood, you get zero. This proposal would put renters and home owners on equal footing."
A survey by Zumper shows the median rent for a 1-bedroom is $1785 a month in Washington Heights and $1250 in Highbridge.
Gallagher was born in Manhattan, but raised in Queens and New Jersey. He graduated from Harvard with a degree in History before returning home to work on the political campaigns of Congressman Frank Pallone and Senator Frank Lautenberg.
Gallagher is building his platform around programs and policies that will benefit lower-income New Yorkers, including SNAP, the New York Low Income Energy Assistance Program, Wage Equality and more.
"Following the recession, things have only gotten worse for renters and we need to take action to keep our heads above water," says Gallagher. "The plan I'm proposing will help bring balance back to an economy that has skewed itself toward the wealthy. We all deserve a nice place to live without breaking the bank. Tax reform is a crucial stepping stone toward that reality."
Share:
---
Categories: Politics, Business, Home
Tags: adam clayton powell for congress, congressional district 13 nyc, district 13 congress nyc, michael gallagher congress, mike gallagher for congress
---