Micromatic Grinding Technologies Successfully Go-Live With StraVis' SAP GST Solution
Press Release
-
updated: Jul 7, 2017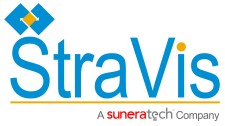 Hyderabad, India, July 7, 2017 (Newswire.com) - SAP services provider StraVis Enterprise Solutions, announced the successful go-live with SAP GST solution for Micromatic Grinding Technologies Limited (MGT), a leading grinding solutions provider.
With the passage of Bill for Goods and Services Tax, India is ushering in a new era of taxation and regulatory reforms. The Government of India is committed to bringing unified indirect tax structure (GST) which will subsume all the existing indirect taxes levied on goods and services by the Centre and States. This is supposed to change the way Micromatic Grinding Technologies Limited is doing business; hence MGT decided to make their SAP system GST compliant.
Micromatic Grinding Technologies has identified StraVis Enterprise Solutions as their partner to make their SAP ECC environment GST compliant. StraVis helped MGT to successfully transition to GST which includes entire organization processes.
Sudarsan Thyagarajan, Senior Vice President, Strategic Accounts said "StraVis GST solution is one of the most comprehensive solutions for any business that runs on SAP. In addition to meeting the compliance requirements of the customer, our solution also has an in-built connector (StraVis GST Connector) which offers seamless integration with GST Suvidha Provider. We assess that our customers will save over 70 percent of the time they will have to spend on preparation and filing of GST Returns."
N. K. Dhand, Chairman, MGT said, "Congratulations to MGT Team members along with the StraVis Team members for achieving yet another milestone in MGT's IT history! My heartfelt thanks and appreciation for your relentless pursuit of living the MGT Values of 'Becoming the Best.'"
About Micromatic Grinding:
Micromatic Grinding Technologies Limited (MGT) manufactures a wide range of External, Internal, Universal and special purpose Cylindrical Grinders in CNC, PLC and Hydraulic versions to the exacting requirements of its customers from its 3 plants in Ghaziabad near New Delhi. Production CNC Centerless Grinders, Internal Grinders & Crankshaft Journal Grinders have also been added to expand the range of new machines being offered from the fourth plant at Bangalore started in 2008. MGT is also part of the AceMicromatic Group, the largest machine tool manufacturing group of companies with jointly owned largest sales/service network, Micromatic Machine Tools Ltd.(MMT) in India. MMT has now operations in China & Germany.
Website: www.micromaticgrinding.com
About StraVis Enterprise Solutions:
StraVis Enterprize Solutions is a provider of innovative consulting, technology and application management services in the ERP space. StraVis offers a wide range of solutions and services including the development, integration, hosting and full lifecycle management of industry-specific enterprise applications. Powered by Rapid Deployment Solutions, StraVis offers the best practices from all around the world, cost effectively. StraVis' unique implementation methodologies are designed to ensure the right level of tailoring to meet the needs of customers.
Website: www.stravissolutions.com    
Source: StraVis Enterprise Solutions
---
Categories: Enterprise Resource Planning, Production and Manufacturing, Enterprise Resource Planning (ERP)
Tags: Goods and Services Tax, GST, SAP, SAP ECC, SAP S/4 HANA, StraVis
---